Feature
Yesterday… All The Beatles' Songs Just Went Away...
---
... And now it looks like it's my turn to play. Oh, I believe it's my lucky day. Suddenly, I'm not the busker that I used to be, I'm headlining Wem-ber-ly, here's Danny Boyle's Yesterday.
Article Published on 17.06.2019
Anyone who's ever tried to write a song has no doubt been disappointed to eventually find out that their latest earworm was written fifty years previously by some shaggy-haired lads from Liverpool. Refreshingly, Danny Boyle's Yesterday flips that concept 180 degrees with Jack (feature film newbie Himesh Patel), the only person on Earth who remembers the Beatles' back catalogue.
Unsurprisingly, Jack grabs his guitar and before you can say "Goo goo g'joob," he's a global sensation and palling it up with Ed Sheeran and James Corden. Although he's still not as good as Coldplay. It's not all fun and games and rock n' roll, though. Soon the strains of fame take a toll on his love life, plus there's the little matter of two other songwriters who are screaming plagiarism.
Written by national treasure Richard Curtis (Four Weddings… et al.) and based on a story by The Simpsons' writer Jack Barth, Yesterday is cued up to have you singing one moment and sobbing the next. It looks like we're all about to get swept away in Beatlemania once again, so does that mean you should book your ticket? Yeah, yeah, yeah.
The Lighter Side Of Danny Boyle
Millions
Between Scottish ne'er-do-wells and suicidal space missions, Boyle directed this heart-warming morality tale of a seven-year-old who finds a stash of Sterling, right before the UK switches to the Euro. Awkward.
Slumdog Millionaire
Securing him some shiny statues during the 2009 award season, the rousing story of a Mumbai teenager winning the big one on an international game show made sure that even your nana knew who Danny Boyle was.
London 2012 Olympic Opening Ceremony
Arguably the biggest honour to be bestowed upon Boyle, the Opening Ceremony showed Britain at its best: Bond, Mr Bean, and a former-Beatle in Paul McCartney. Rule Britannia. And that's before the games even began.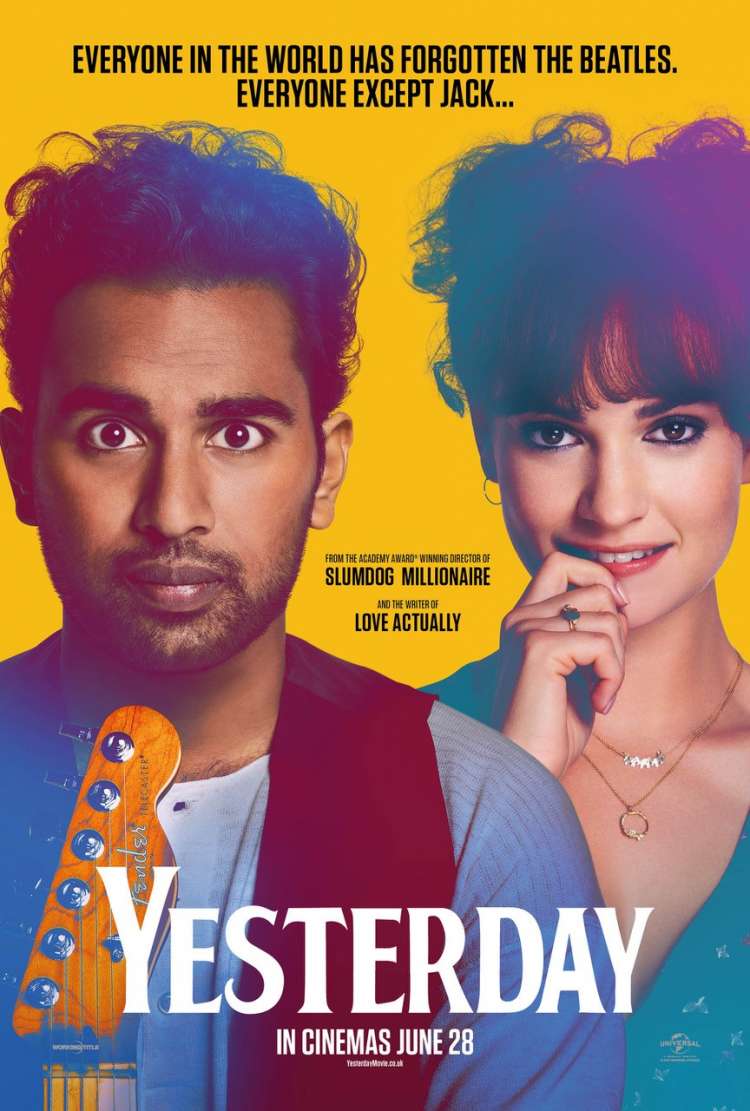 Yesterday
Everyone In The World Has Forgotten The Beatles. Everyone Except Jack.
CLICK TO FIND OUT MORE
12A