Feature
What Lies Beneath?
---
Have you heard the tall tales of the Marsh Girl? Venture deep into the swamplands of Barkley Cove, to a place Where The Crawdads Sing and deadly secrets lurk just below the surface.
Article Published on 01.07.2022
What kind of person do you become when all you have for company are the birds, insects, and crayfish that call the dense marshes of North Carolina home?
Words Jim Roberts
Kya, a shy young woman played by British breakout star Daisy Edgar-Jones, has had that life. Cruelly abandoned by her family as a child, she raised herself to adulthood in a world of dangerous isolation.
Yet, it's when Kya finally steps out of her extraordinary existence and ventures into our more ordinary world where she meets the most danger.
Kya sets vulnerabilities aside to learn from others, pursue love, and integrate into the Barkley Cove community and befriends two handsome young men: Harris Dickinson's Chase Andrews, the town's star quarterback, and Taylor John Smith's Tate Walker, who teaches Kya to read and write. But as friendships, and even romance, begins to blossom, a terrible tragedy soon befalls them.
Remaining faithful to Delia Owens' bestseller, the film jumps back and forth between Kya's fight for survival as a child in wild isolation to the present day where she's left to fend for herself again now that she's been harshly cast as the main suspect in a murder investigation.
Rich visuals and a haunting original Taylor Swift soundtrack immerse you in the beautiful and beguiling setting. Hide yourself amongst the marshes and witness an unfolding mystery that will leave you questioning the lengths you might go to, if you always felt alone.
Welcome To Barkley Cove
Barkley Cove is a fictional town in North Carolina. Its stunning scenery is sure to provide an intriguing aesthetic to fans of the book and cinemagoers alike. With secluded coves and shorelines leading inland to myriad of swamps, it's also a place that simply calls for adventure and mystery. The marsh is home to crayfish – or "Crawdads" as the locals call them – and one peculiar dweller: the Marsh Girl, Kya. Born from author Delia Owens' blended experience of years living in the African wilderness and regular visits to North Carolina where she now lives, Barkley Cove is a place where two worlds meet. With extreme isolation on one hand, and dense population on the other, where will Kya feel most at home?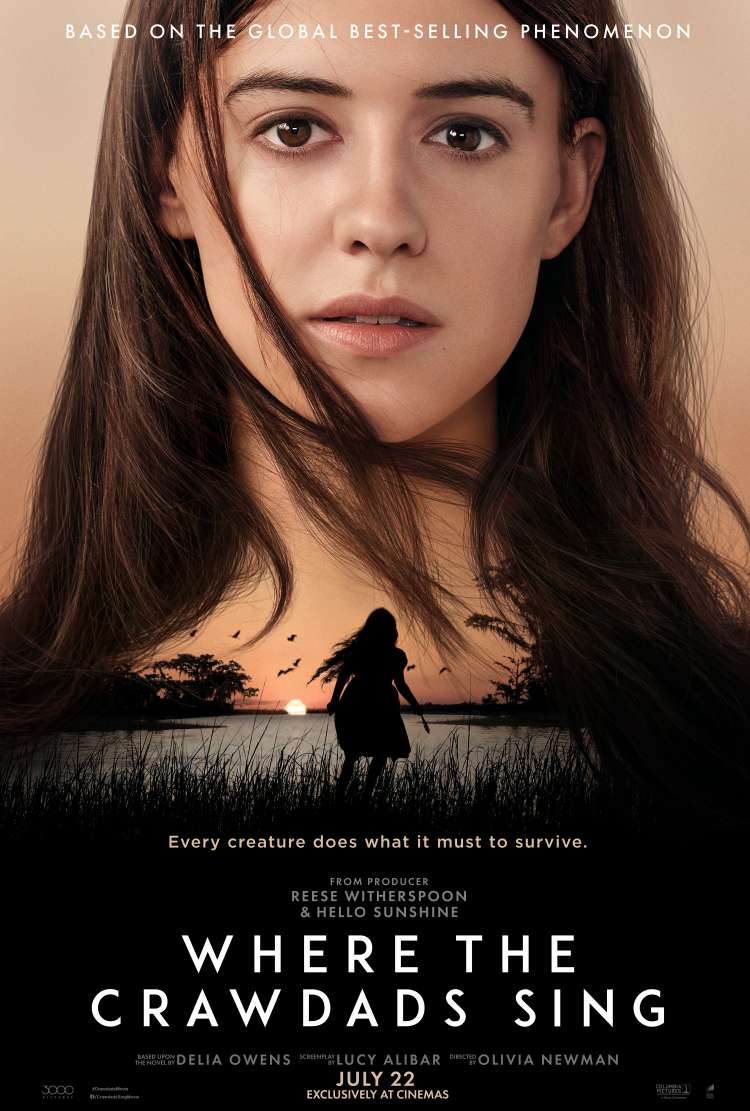 Where The Crawdads Sing
Secrets are buried just beneath the surface
CLICK TO FIND OUT MORE
15