Feature
Worlds Apart
---
When friendship grows between Queen Victoria and a young Indian clerk, the Queen's dismayed inner circle threatens to destroy the pair's deepening bond.
Article Published on 11.09.2017
Dame Judi Dench reprises her role as Queen Victoria this September, this time alongside Eddie Izzard as the Prince of Wales and Bollywood actor Ali Fazal as Abdul Karim. We last saw Dench portray Victoria in Mrs Brown in 1997, but here she returns as the strong-willed monarch later in life, in a captivating story of friendship and adversity based on the book by Shrabani Basu.
It's well known that Queen Victoria mourned the death of her husband for 40 years, making strong connections with certain confidants, but here we finally get a glimpse into a hidden period in her life. Abdul arrives in England for the Queen's Jubilee, where he expects to assist with proceedings. What he could not have imagined was the start of an unlikely friendship with England's Queen.
Victoria's long-standing fascination with culture and language prompts Abdul to share with her stories of his homeland, reinvigorating the Queen after the deaths of her husband and John Brown. As their companionship grows through Abdul's letters and support, so do the objections of those closest to her, as tensions in the Royal Family and household flare as all eyes of Victoria's subjects are on her.
Screen Queens
Diana (2013)
The final years of Diana's life following her divorce from Prince Charles, including the controversy over her relationship with Dodi Fayed, starring Naomi Watts.
The King's Speech (2010)
King George (Colin Firth) is thrust into rule after his brother abdicates, and is helped by an unconventional Australian therapist (Geoffrey Rush) to overcome his speech impediment.
The Young Victoria (2009)
Starring Emily Blunt, a look at Victoria's early life after the death of her father and brothers.
The Queen (2006)
Dame Helen Mirren plays Queen Elizabeth II after Diana's death, amidst political struggles and a grieving nation.
Mrs Brown (1997)
After Albert's death, Queen Victoria loses interest in her royal duties but is awakened by the rumoured relationship with her Scottish servant, John Brown.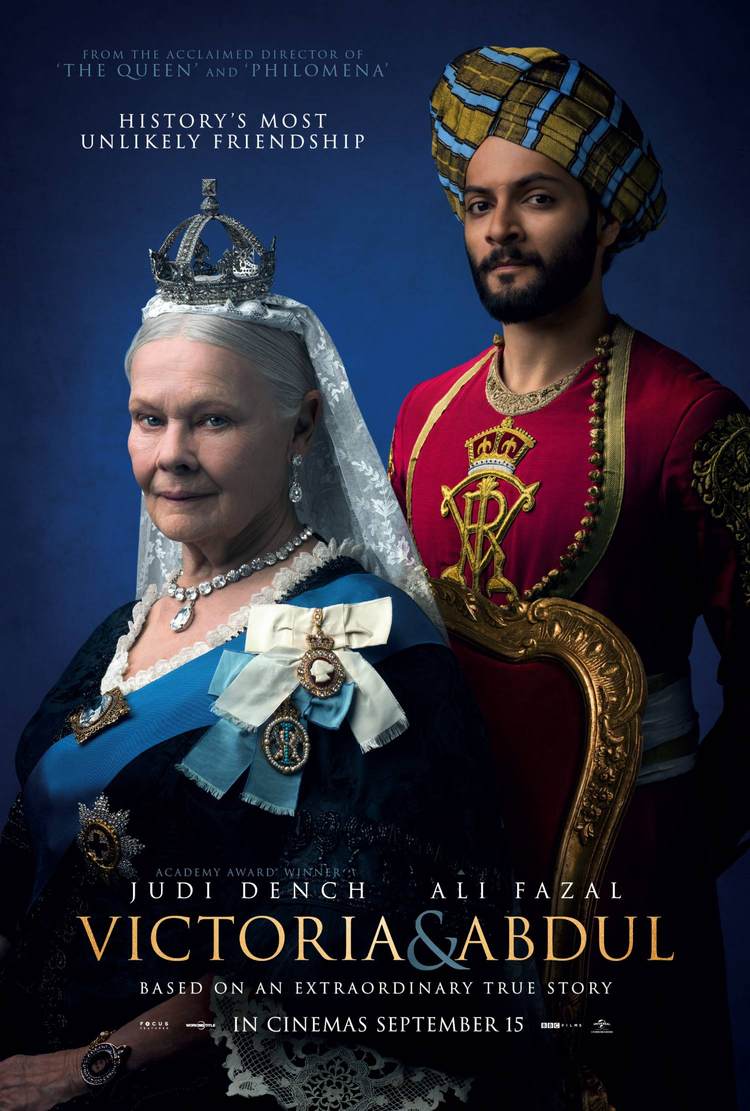 Victoria And Abdul
History's Most Unlikely Friendship.
CLICK TO FIND OUT MORE
pg