Trailer
Unsane Trailer
---
Claire Foy questions her sanity in the unsettling trailer for Steven Soderbergh's secretive iPhone-shot scarer.
Article Published on 30.01.2018
With plot details kept tightly under wraps, all we've known about Steven Soderbergh's Unsane is that it was filmed entirely on an iPhone. But now, with the release of the debut trailer, we now know the low budget indie horror follows a woman, played by the star of Netflix's The Crown, who is admitted to a mental institution after she claims to see her former stalker everywhere. But what if it isn't a delusion and her menacing, bespectacled ex is still stalking her? As she wrestles with her mind and fights the authorities who are unable, or unwilling, to help, she decides to confront her fears head-on.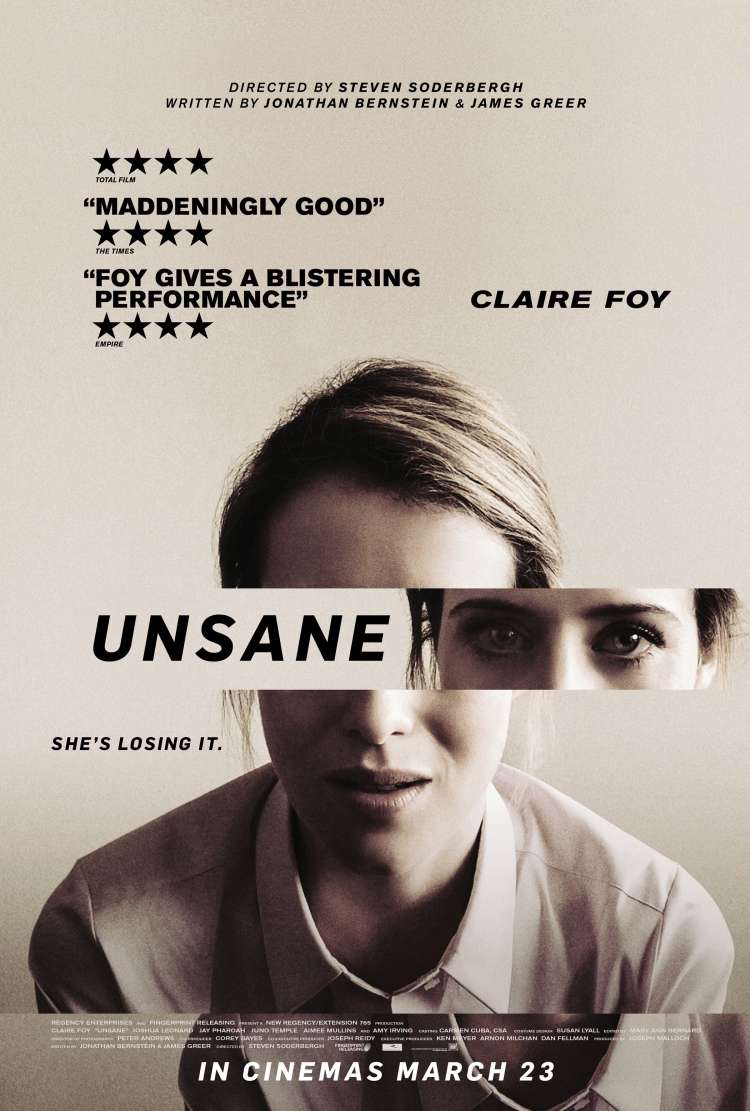 Unsane
She's Losing It
CLICK TO FIND OUT MORE
15