Feature
Castaway Creatures
---
Finny and Leah's adventure continues as the animals aboard Noah's ark find themselves in some seriously hot water!
Article Published on 07.10.2020
Words Adam Matulewicz
147 days into life at sea and tension is starting to build on Noah's ark. How long can you expect all creatures great and small, herbivore and carnivore, predator and prey, to get along together on one cramped vessel? It's only a matter of time before the ship sails on the peace that has been made between the creatures.
A sequel to a little-known animated film from 2015 continues the adventures of Finny and Leah after they finally found their way aboard Noah's ark. With the search for land in progress, the typically clumsy duo accidentally cause chaos and wind up being washed overboard. If that wasn't bad enough, the last of the food was washed away with them, leaving those left behind hungry and with nothing onboard but each other.
Stranded and separated, the kids embark on adventures of their own. Together with her new friend Jelly, Leah must find her way back to her family from a remote island. Meanwhile, Finny faces an even mightier task after waking up in a whole new colony of creatures, living beneath a volcano that's ready to blow!
It's now up to these castaway creatures to bring food back to their family and save newfound friends from a dreadful fate in an all-new animation that promises fun for all the family.
Lost At Sea Survival Guide
This isn't the first time unsuspecting creatures have had to brave the ocean. This quick guide offers some pointers we've picked up from the movies.
Shipping Crates
Favoured by penguins and dwarves alike, a wooden crate or barrel has proven to be a popular option for those looking to escape the confines of a zoo or outrun a horde of orcs.
Sea Turtles
Whether you're an infamous pirate or a fearless fish, sea turtles have certainly become a reliable travel companion over the years.
Magic
If you're blessed with magical powers like Elsa, you could simply turn the water into ice and skate to safety.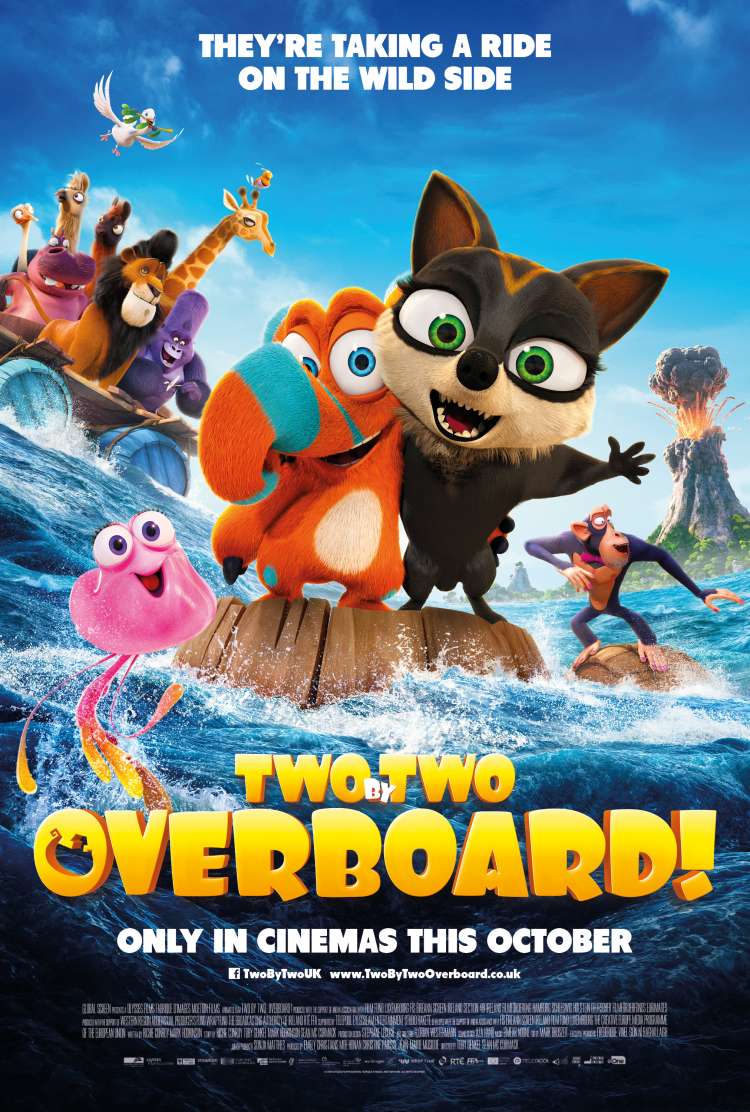 Two By Two: Overboard!
Take A Ride On The Wild Side
CLICK TO FIND OUT MORE
U