Feature
Fine Form
---
Amid the chaos of the Blitz, a quiet English copywriter must navigate the minefield of her love life whilst producing a heart-wrenching propaganda film to help attract American support.
Article Published on 17.04.2017
As the Blitz takes its toll on morale, the British government searches for a way to give the public hope while attracting support from across the Atlantic.
Quiet copywriter Catrin (Gemma Arterton) is recruited as screenwriter for a new propaganda film about Dunkirk, and alongside a ramshackle crew, is tasked with completing production in time for a speedy debut in America.
Bill Nighy leads the supporting cast as Ambrose Hilliard, a pompous, past-his-prime actor playing a role he feels is far beneath him. With Jeremy Irons as the Secretary of War and Richard E Grant as the film's producer, Catrin's pitted against an old boys' club mentality.
Finding solace with her screenwriting partner, Tom (played by Sam Claflin of The Hunger Games series and Pirates Of The Caribbean: On Stranger Tides), Catrin grows in courage, but as the pair become closer she reveals a secret that may torpedo the romance for good.
Based on a novel by Lissa Evans, the film deftly balances a love story amid farcical film misadventures, all while the simmering threats from the other side of the Channel close in.
The Peripheries Of War
Hollywood has been finding stories of love on the fringes of conflict for decades:
The English Patient (1996)
As WWII draws to a close, a young nurse tends to a badly burned fighter pilot.
Atonement (2007)
A lie by a 13-year-old girl irrevocably changes the lives of all those around her, forcing one man off to war.
The Edge Of Love (2008)
Amid the blitz, two free-spirited women fall for the same charismatic poet
Glorious 39 (2009)
In the weeks leading up to World War II, one girl discovers a family secret that puts them all in danger.
The Imitation Game (2014)
During WWII, the mathematician Alan Turing must crack the enigma code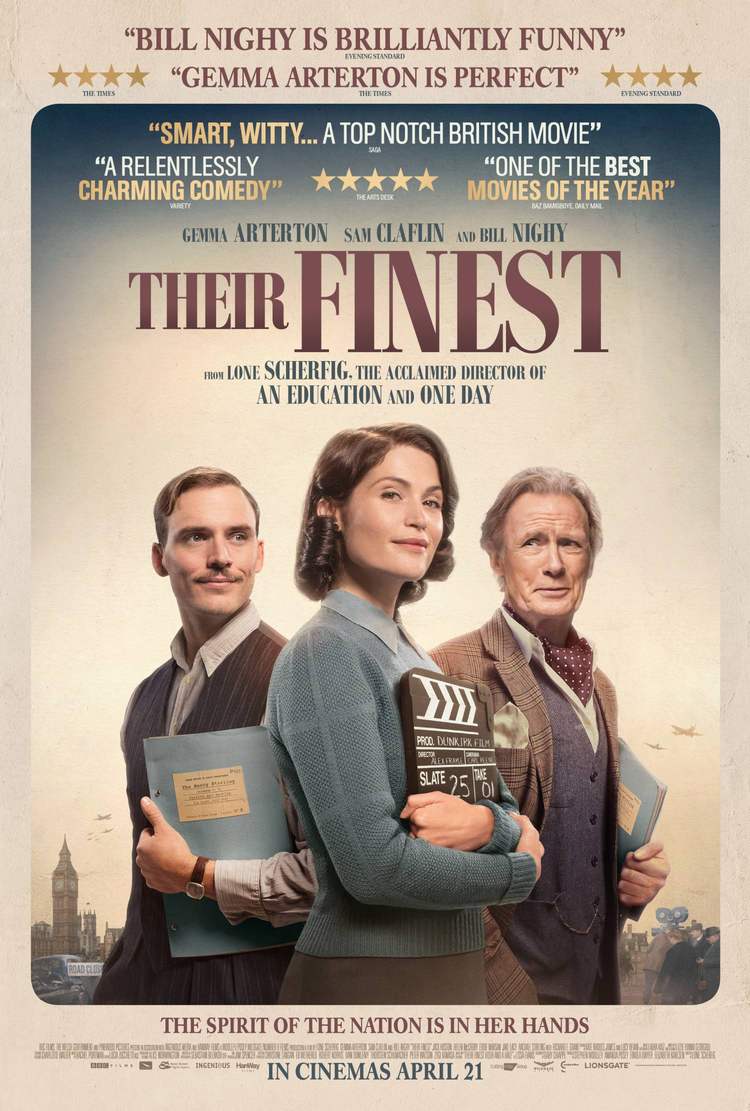 Their Finest
The spirit of the nation is in her hands
CLICK TO FIND OUT MORE
12A