Trailer
The Phantom Of The Open Trailer
---
Mark Rylance is the world's worst golfer in the first trailer for feelgood film The Phantom Of The Open.
Article Published on 13.09.2021
Turning back the clock to 1976, the trailer introduces the Academy Award-winning star of Bridge Of Spies and The BFG in his new role as Maurice Flitcroft, a humble crane operator from the north of England who sets out to compete at the British Golf Open despite never playing before. The uplifting trailer follows Maurice through the scant highs and many lows of his golf debut and as he faces ridicule, familial fallout, and the wrath of the golfing elite who are enraged by his amateur ability apparently disgracing the professional game. Sally Hawkins co-stars as his supportive wife Jean who stays by his side through it all to guide him and see her husband fulfil his dream and become a British folk hero in the process. Full of heart, humour, and the promise of a feelgood cinema experience, everyone will be pleased to see this underdog have his day in cinemas April 15.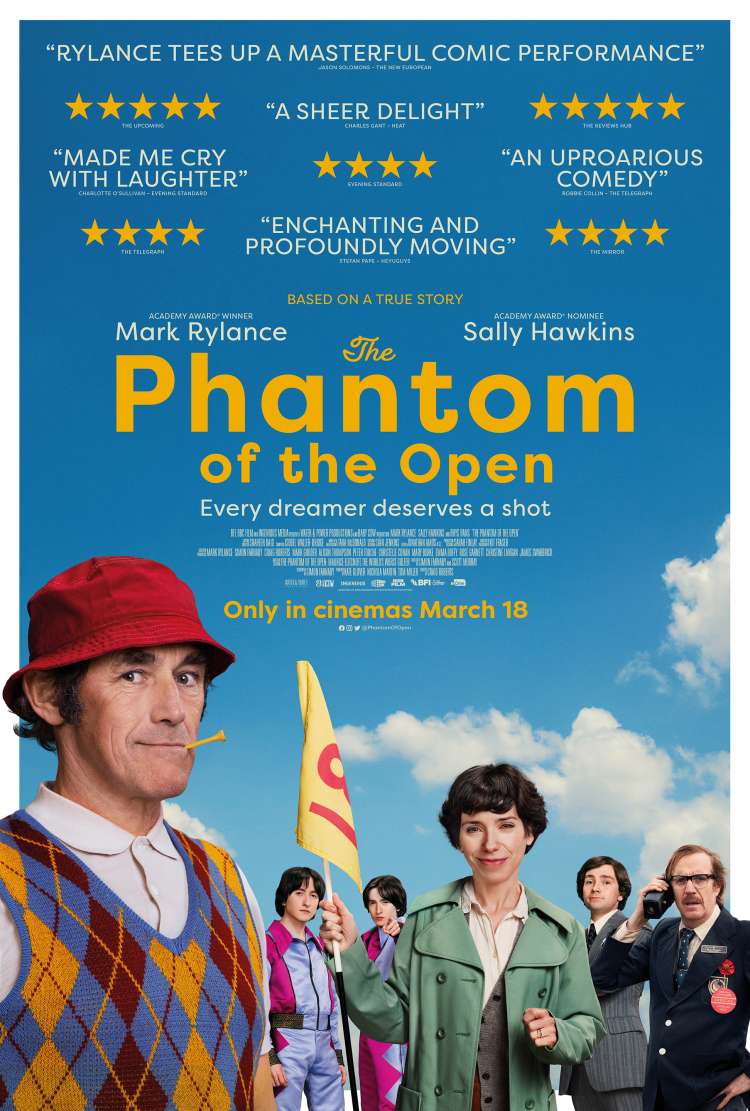 The Phantom Of The Open
Every dreamer deserves a shot
CLICK TO FIND OUT MORE
12A