Feature
Pray You Don't Meet Her
---
The Conjuring universe winds back the clock in gothic horror prequel The Nun to reveal the origins of demon nun Valak.
Article Published on 17.08.2018
Everyone's favourite horror-centric cinematic universe expands once again this September, this time to reveal the grizzly origins of Valak, the terrifying nun we first met in 2016's sequel to The Conjuring.
Set in 1952 Romania, the tale unfolds when the death of a young nun in the Cârța Monastery leads three servants of the Vatican to investigate the mystery. However, it isn't long before the demonic sister makes herself known. Penned by the same screenwriter who gave us the Annabelle prequels and last year's horror hit IT, and its upcoming second chapter, The Nun promises to deliver all the shocks, jumps, and scares fans of the franchise have come to expect, albeit with a much more gothic tone.
Bonnie Aarons reprises her role as the titular nun, with relatively unknown actors Demián Bichir, Jonas Bloquet, and Taissa Farmiga (sister of The Conjuring's Vera) hoping to stay alive while fending off the creature during their stay at the isolated monastery.
Cult horror auteur and The Conjuring series' puppet master James Wan has stated his hopes for a sequel, so don't be surprised if you see Valak creeping around the corner again soon.
Creatures Of The Conjuring
Bathsheba (The Conjuring)
The original demonic presence which forced paranormal investigators Ed and Lorraine Warren into action, Bathsheba is always sure to give you a round of applause. Can you blame her? The first Conjuring was a worldwide success!
Annabelle (The Conjuring, Annabelle Trilogy)
While the possessed doll cliché might not be anything new, Annabelle has proven so unsettlingly scary she's spawned her own trilogy of spin-off films. Based on real-life investigations of the Warrens, she returns to cinemas next year.
The Crooked Man (The Conjuring 2)
Though only briefly glimpsed during the climax of The Conjuring 2, many were left traumatised after witnessing the crooked man's toothy grin and bowler hat. An early movie centred on him is in development, set to be a "dark fairytale".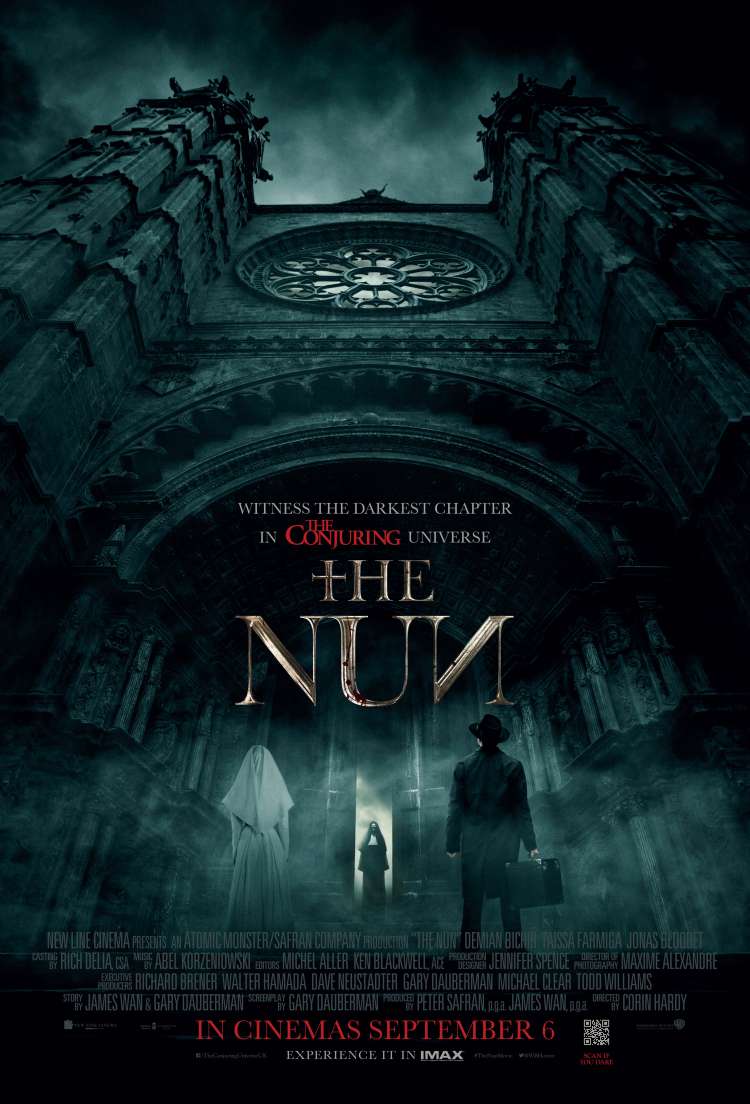 The Nun
Witness The Darkest Chapter In The Conjuring Universe
CLICK TO FIND OUT MORE
15