Feature
A Rude Awakening
---
Never one to shy away from hard-hitting Hollywood action, Tom Cruise returns to the big screen to unravel an ancient mystery and do battle with an unforgiving princess, awakened with a vengeance.
Article Published on 05.06.2017
From Karl Freund's ancient effort all the way back in 1932 through the '60's hammer horrors and on to the tongue-in-cheek trilogy in the more recent past, the legend of The Mummy has taken many forms.
Alex Kurtzman is the latest addition to a long list of directors to grace the franchise with a unique vision and teasers have showcased the pulsating action, thunderous explosions, sublime special effects, and sinister-looking creatures we've come to expect from a Tom Cruise blockbuster.
Though we've only been provided with a small, but satisfying taster of Kurtzman's modern vision, the film's official tagline "Welcome to a New World of Gods and Monsters" is a promising suggestion of a supplementary and forward-thinking reboot of an ancient classic.
Set in the modern day, The Mummy chronicles the tale of an ancient princess who is abruptly awakened from her crypt beneath the desert. Fuelled by the demons of her past and an exasperation grown over millennia, she returns to cause destruction and terror that defies all human comprehension.
Sofia Boutella, Annabelle Wallis, and Russell Crowe join Cruise for an astounding action-packed thrill that will reawaken Universal's Monsters.
The Mummy's Reign
The Mummy (1932)
The Mummy's Hand (1940)
The Mummy's Tomb (1942)
The Mummy's Ghost (1944)
The Mummy's Curse (1944)
Abbott And Costello Meet The Mummy (1955)
The Mummy (1959)
The Curse Of The Mummy's Tomb (1964)
The Mummy's Shroud (1967)
Blood From The Mummy's Tomb (1971)
The Mummy (1999)
The Mummy Returns (2001)
The Mummy: Tomb Of The Dragon Emperor (2008)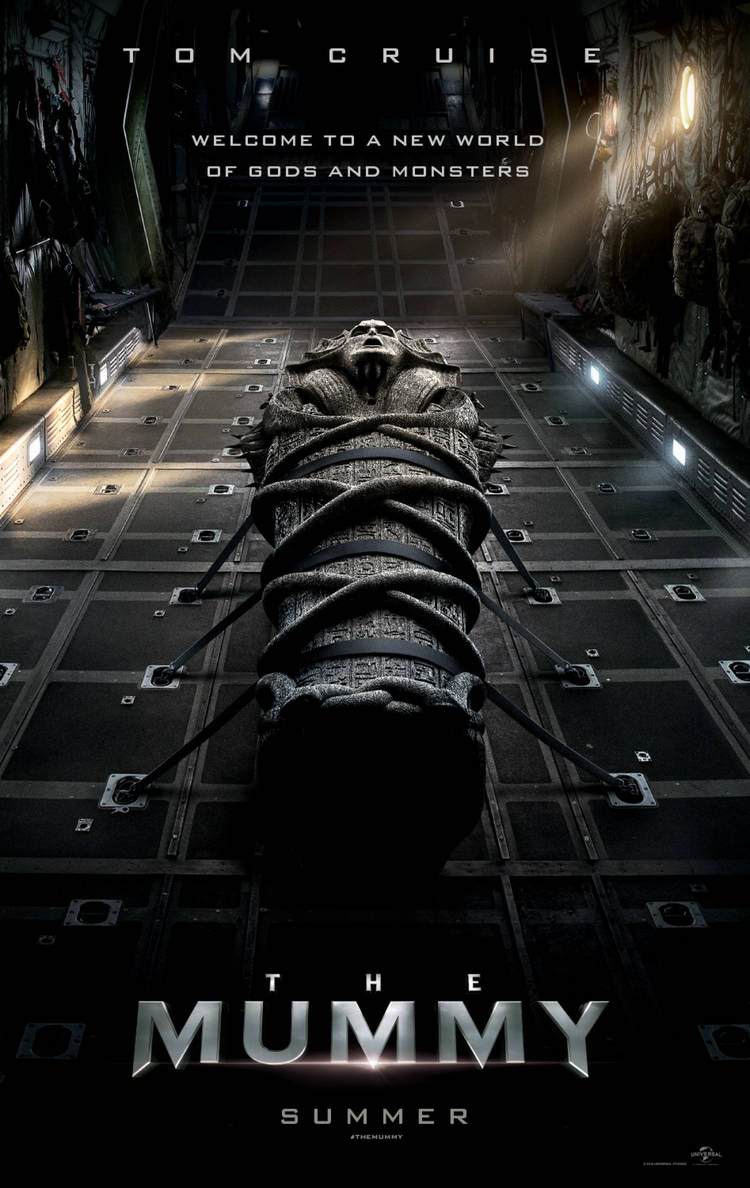 The Mummy
Welcome to a new world of gods and monsters
CLICK TO FIND OUT MORE
15