Feature
Lost And Found
---
Welcome to the jungle where a reluctant romance writer and her clueless cover model find themselves caught up in a real life-or-death adventure that's stranger than fiction.
Article Published on 04.02.2022
Words Robb Sheppard
When it comes to writing, they say the best advice is write what you know. But for Sandra Bullock's Loretta Sage, the opposite is true having made a career with a series of epic adventure romance novels. But all of that's about to change when she's dragged into an action-packed quest to find the mythical Lost City all because the nefarious Fairfax believes her fiction is fact.
If you think they don't make them like they used to, thing again. This swashbuckling action-comedy promises slow-mo explosions, snake-infested pits, and blood-sucking leeches plus the right amount of romance, a whole lot of laughs, and some truly spectacular scenery.
The Lost City is perhaps worth seeing if only to witness Daniel Radcliffe relishing his role as a truly dastardly villain. But Bullock is at her best when she's out of her depth too, and is sure to spark chemistry with Channing Tatum who brings his trademark comedy timing to the role of a cover model who's convinced he can be a real hero. Throw in Brad Pitt as the scene-stealing, heroic, handsome heartthrob and The Lost City has all the makings of a perfect cinematic escape.
Unlikely Heroes
Loretta Sage
Sandra Bullock's bored writer is forced to come out from behind her hardbacks and cross sand dunes in high heels and climb cliffs in a cocktail dress. Proving what she writes in fiction she can do for real, she's far from a keyboard warrior.
Dr Lily Houghton
Jungle Cruise sees Emily Blunt star as a mild-mannered scientist who joins Dwayne Johnson who joins Dwayne Johnsn's mysterious riverboat skipper on an epic Amazonian adventure. Don't underestimate her though, she's no damsel in distress.
Indiana Jones
With four films charting Holy Grail-hunting, monkey brain-eating, Nazi-punching adventures, it's easy to forget Indy is in fact a teacher. Harrison Ford is returning as Dr Jones in a new adventure coming to cinemas soon.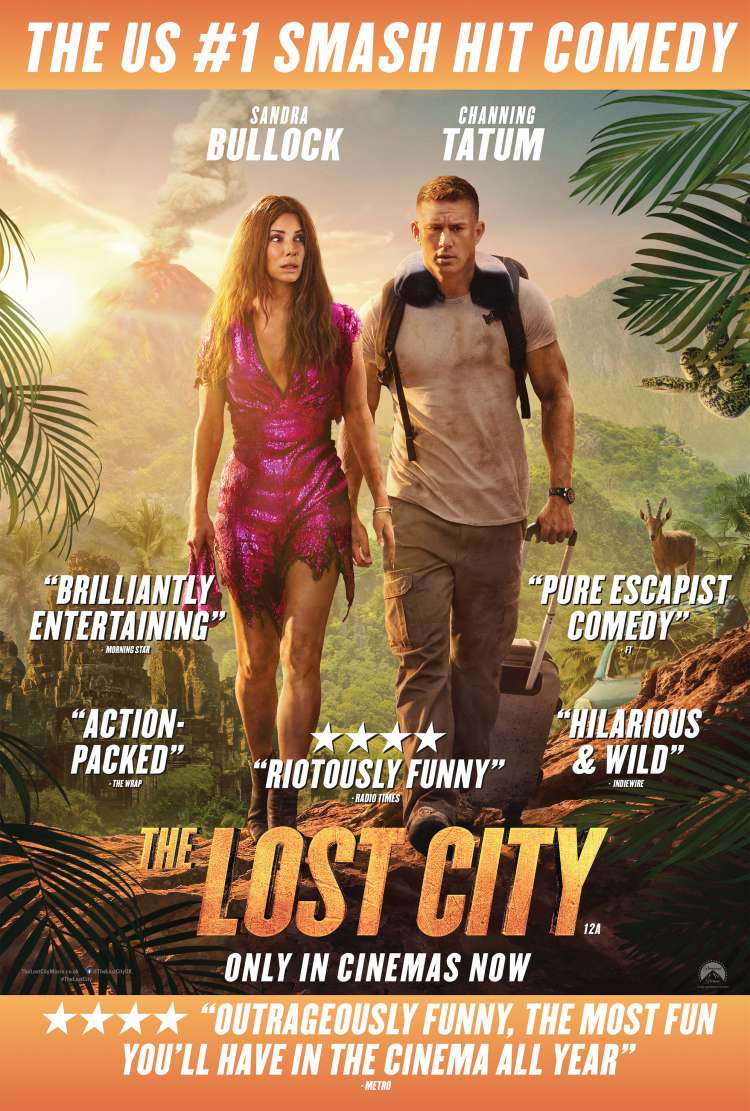 The Lost City
The Adventure Is Real. The Heroes Are Not
CLICK TO FIND OUT MORE
12A