Feature
Everything Is Awesome...Again!
---
Emmet, Wyldstyle, and Batman join forces once more to smash an invading alien force to pieces in The LEGO Movie 2.
Article Published on 28.01.2019
It's been five years since the genius of Christopher Miller and Phil Lord's The LEGO Movie hit the big screen, setting us on a brick-busting adventure which proved that even the unlikeliest person can be special, or perhaps, more appropriately, awesome. It was at the end of that movie where we were first given a glimpse of what was in store for next time, as invaders from the planet Duplon started to touch down.
They claimed to come in pieces, but we're not so sure.
Having previously worked on both the Shrek and Alvin And The Chipmunks film franchises, director Mike Mitchell takes on the task of building on the adventures of Chris Pratt's Emmet Brickowski and the gang. The LEGOverse has been transformed into a post-apocalyptic wasteland since we last left our heroes, spurring Emmet to put his skills as a Master Builder to the ultimate test.
Expect more irreverent humour, stranger new worlds, and an even more eclectic mix of colourful brick-based characters when The LEGO Movie 2 arrives in cinemas. Kids movies don't get more creative than this!
LEGO Spin-Offs
The LEGO Batman Movie (2017)
Not only a brick-based tale of good vs evil, but also pokes fun at The Dark Knight's seventy-year-long history. With winks and nods to Christopher Nolan's trilogy, the Adam West series, and more, it's every Bat-fan's dream.
The LEGO Ninjago Movie (2017)
Challenging both its central characters and cinema audiences to find their inner piece, this second movie spin-off was headed up by Jackie Chan's Master Wu. Through him, Lloyd and friends mastered the spiritual power of spinjitzu.
Unikitty! (2017-)
The LEGO Movie's most excitable character received her own spin-off TV series, following her busy days as the dutiful ruler of Unikingdom. Here voiced by animation legend Tara Strong, she's constantly facing off with the evil Master Frown of Frown Town.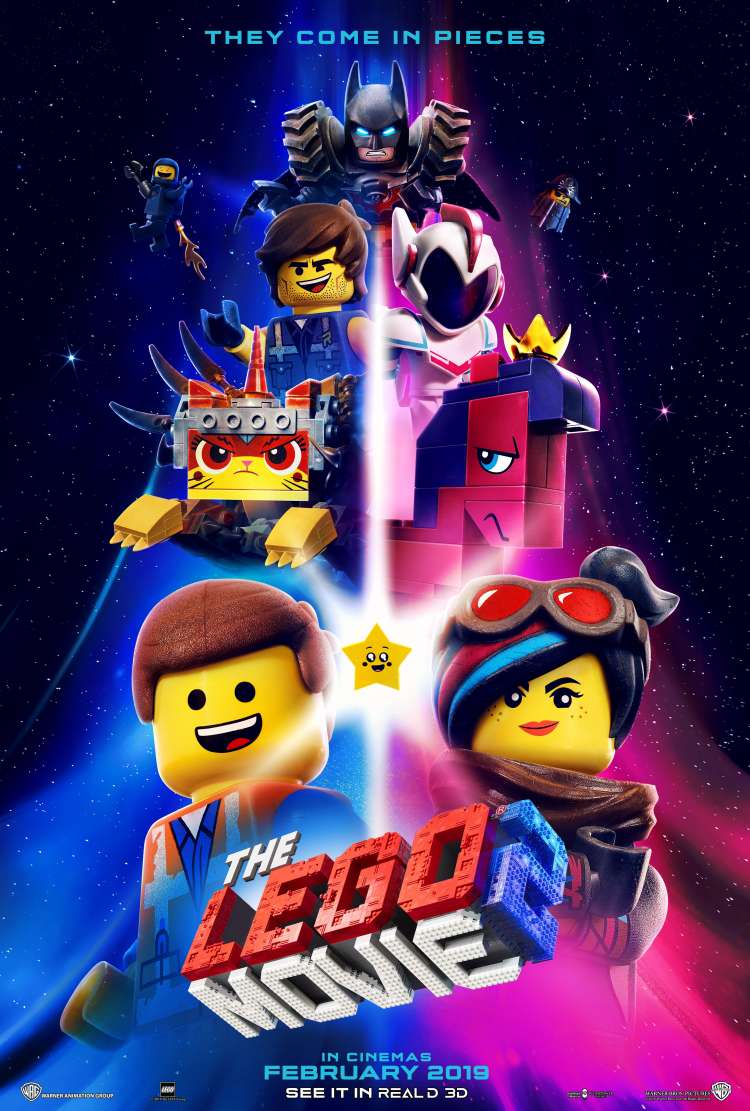 The LEGO Movie 2
They Come In Pieces
CLICK TO FIND OUT MORE
U