Trailer
The Hunger Games: The Ballad Of Songbirds & Snakes Trailer
---
Witness the origins of Coriolanus Snow and The Hunger Games themselves in a chilling new trailer for the highly-anticipated prequel.
Article Published on 20.09.2023
Taking us back to a time long before Katniss Everdeen, the dramatic trailer for the adaptation of Suzanne Collins' bestseller sets the story sixty-years before the events of the main series of films and follows a young, eighteen-year-old Coriolanus Snow and the young tribute he's been assigned to mentor. Tom Blyth stars as the young man who would eventually become the villain of the main films while the breakout star of West Side Story and Shazam! Fury Of The Gods Rachel Zegler, takes the role of Lucy Gray Baird, a spirited young woman from the impoverished District 12 who will take part in the tenth annual games. Back then, the games aren't quite the same as what we witness the main films, but we see the origins of what they will become as the trailer reveals Peter Dinklage's Casca Highbottom changes the game he originally created and turns it into the grand spectacle that's broadcast to all of Panem, with Jason Schwartzman's Lucky Flickerman cast as its first ever host. Promising a dramatic return to the franchise, the trailer is full of classic Hunger Games moments with the young tributes locked in a fierce battle royale-style fight to survive or the behind-the-scenes scheming as young Snow begins his descent into villainy. There's also a glimpse at other members of the supporting cast, including Hunter Schafer, Josh Andrés Rivera, and Viola Davis, who all play a pivotal role in mouling now only Panem's future, but of Snow and The Hunger Games themselves. Return to The Hunger Games and see where it all began in cinemas November 17.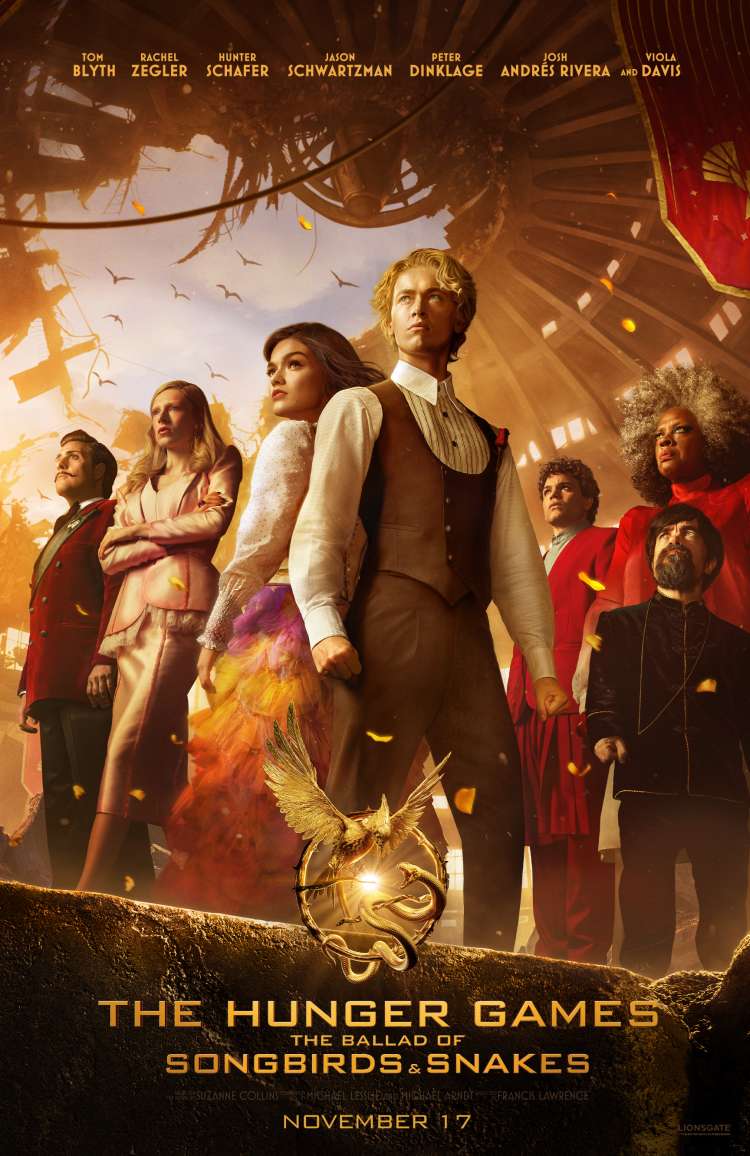 The Hunger Games: The Ballad Of Songbirds & Snakes
Everyone hungers for something
CLICK TO FIND OUT MORE