Feature
Timeless Tales From A Small Island
---
Post-war Guernsey reveals the secrets of its German occupation as the international bestselling novel gets the big screen treatment with the help of a star-studded cast and veteran British director.
Article Published on 09.04.2018
Adapted from the 2008 novel of the same name, The Guernsey Literary And Potato Peel Pie Society is a poignant and gripping historical tale of vast emotional strength in the face of great danger.
The story follows spirited journalist Juliet Ashton and her meetings with the titular society in the aftermath of World War II. She quickly learns of the struggles they faced and the bonds they formed during the German occupation of the island of Guernsey and decides to document their anecdotes in a book.
Downton Abbey's Lily James takes a leading role alongside a robust supporting cast including Michiel Huisman, Matthew Goode, and fellow Downton star Jessica Brown Findlay.
Director Mike Newell is charged with adapting the New York Times Bestseller onto the big screen. With Newell's work including acclaimed films such as Four Weddings And A Funeral and Harry Potter And The Goblet Of Fire, it would seem this timeless tale is in good hands.
Comprised of a lyrical narrative of love, loss, and friendship, a charming cast, an accomplished director, and celebrated source material, this is one society worth joining.
Island Life
The Channel Islands were the only British territories to be occupied by the Germans during World War II. Hitler believed the islands were a valuable landing stage for the invasion of France, however Winston Churchill felt they had no strategic importance for Britain and left them demilitarised and undefended. Daily life drastically changed overnight for the islanders as strict curfews were imposed, spirits and wireless radios were banned, and vehicles were requisitioned. The islands' resistance to Nazi rule was evident as 'V for Victory' signs were painted on buildings, underground newsletters were written, and ammunitions were stolen. However, allegations of collaboration were also widespread and still prove highly controversial to this day.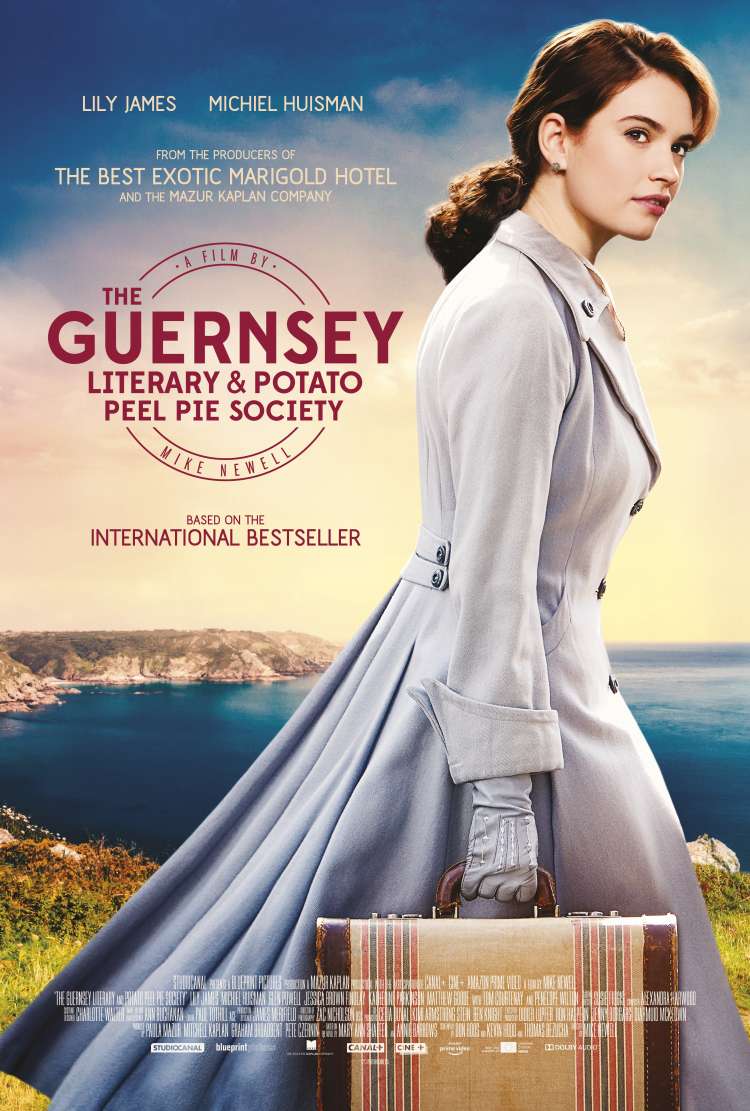 The Guernsey Literary And Potato Peel Pie Society
Based on the best-selling novel
CLICK TO FIND OUT MORE
12A