Feature
A Curse Is Born
---
The vengeful spirit Kayako returns to cinema screens for the latest chapter of The Grudge's ominous horror saga – in what may well be her darkest outing yet!
Article Published on 21.01.2020
Words Brody Rossiter
One of horror's most enduring and cursed tales has reawoken from its slumber to once again cast a fearful spell over audiences. This latest instalment of the Japanese-American Grudge franchise takes inspiration from both the original 2002 picture, Ju-On: The Grudge, and the subsequent U.S. remakes to craft a modern reboot that distils the previous films' most ghastly moments into one terrifying tale of supernatural vengeance.
Starring Andrea Riseborough as a detective investigating increasingly strange and unsettling happenings inside a once unassuming family home, The Grudge delves into the origins of a relentless curse born from a deeply disturbing act of rage.
Drawing inspiration from an abundance of Grudge-based source material, director Nicolas Pesce has hinted that this latest instalment into the anthology may well be one of the most extreme yet. The filmmaker has quickly made a name for himself with his previous acclaimed horror pictures, The Eyes Of My Mother and Piercing, and will no doubt stamp his own distinct mark onto the mythology.
With a supporting cast including John Cho, Betty Gilpin, Lin Shaye, and Demián Bichir, The Grudge looks set to be a welcome return to a hostile home filled with nail-biting terrors that will drag you kicking and screaming into the series' hair-raising lore.
Holding A Grudge
Rather than rewrite The Grudge's history, 2020's offering looks to add the next chapter to its prolific cinematic past:
Ju-On: The Curse (2000)
The first instalment of the franchise details the events which led to the horrifying murder of Kayako and her son. The grisly act summoned the relentless curse that would go on to define the series.
The Grudge (2004)
The first US entry into the franchise starring Sarah Michelle Gellar closely followed the plot of 2002's Ju-On: The Grudge as a social worker is pitted against the inhabitants of a haunted house.
Sadako Vs. Kayako (2016)
Despite the grim subject matter of The Grudge films, 2016 found the series offering up a crowd-pleasing dose of fan service as Sadako faced off with The Ring's antagonist Kayako!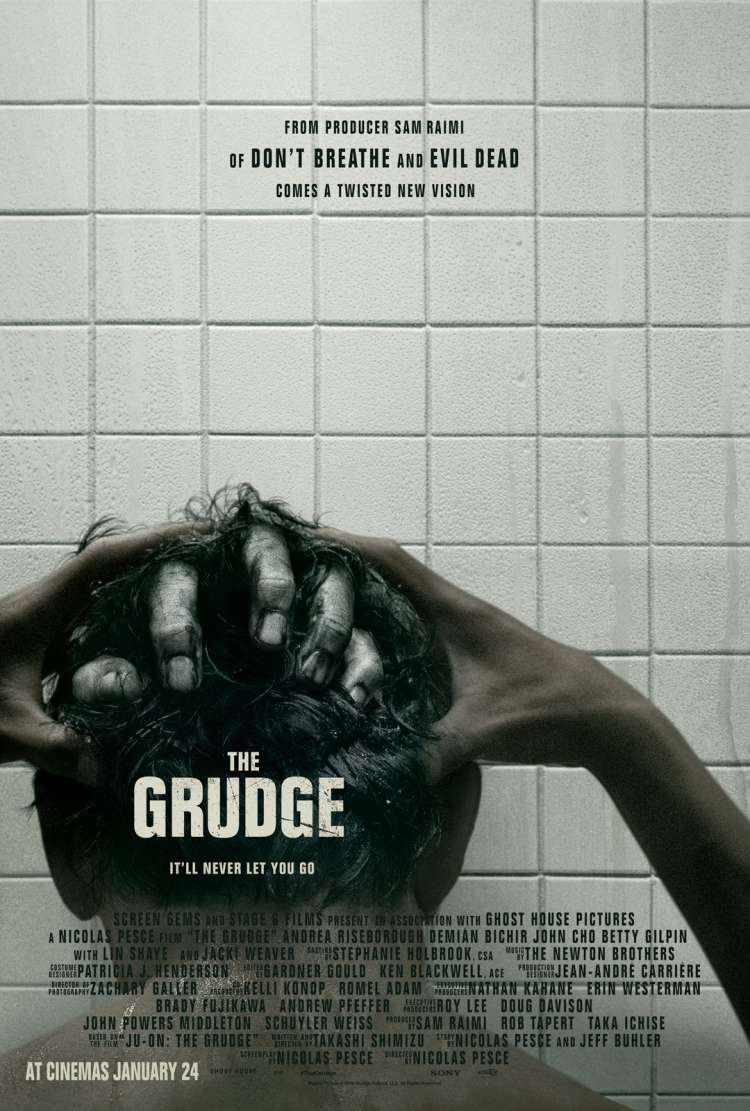 The Grudge
It will never let you go.
CLICK TO FIND OUT MORE
15