Feature
You're A Despicable One, Mr Grinch
---
Nothing says Christmas like a six-foot green curmudgeon who dislikes people, hates festive cheer, and plans to steal Christmas.
Article Published on 29.10.2018
In 1957 when How The Grinch Stole Christmas was first published, no one could have known that sixty years later, the eponymous misanthrope would become a festive mascot.
Brought to the big screen twice before (a 1966 cartoon TV special, and the 2000 live-action movie starring Jim Carrey), this animated iteration is produced by Illumination Entertainment. Best known as the studio behind the Despicable Me and Minions franchises, the same zany, cross-generational humour is set for the Dr Seuss treatment – with a fresh take on the classic tale (and none of the facial creepiness from Carrey's outing).
Living a solitary life on Mt Crumpet with his loyal dog, Max, the Grinch avoids human contact whenever possible. But each year, his quiet life is disrupted by the Christmas celebrations in the nearby town of Whoville. When he learns of their plans to make the festivities three times bigger this year, The Grinch realises he has only one choice – he must steal Christmas!
Benedict Cumberbatch lends his dulcet tones to the green grumpster, alongside Angela Lansbury, Rashida Jones, Pharrell Williams, Keenan (of Keenan and Kel) Thompson, and all-new jingles from Tyler, the Creator.
The Men Who Stole Christmas
Harry & Marv (Home Alone 1 & 2)
Two Sticky Bandits try to redistribute wealth in the affluent Chicago suburbs. They didn't bank on the MacGyver-like destruction wrought by delinquent loner, Kevin MacCallister.
Hans Gruber (Die Hard)
A European entrepreneur travels to America searching for fame and fortune in the world of bearer bonds, but his dreams are thwarted by a jobsworth New York cop, working outside his jurisdiction and harassing Hans with stolen machine guns.
Willie T. Stokes (Bad Santa)
A charming, down-and-out department store Santa and his elf-sized friend have a plan to turn their lives around. But Willie's relationships with an emotionally manipulative child and a sexually carnivorous Santa fetishist make Willie forget who he really is.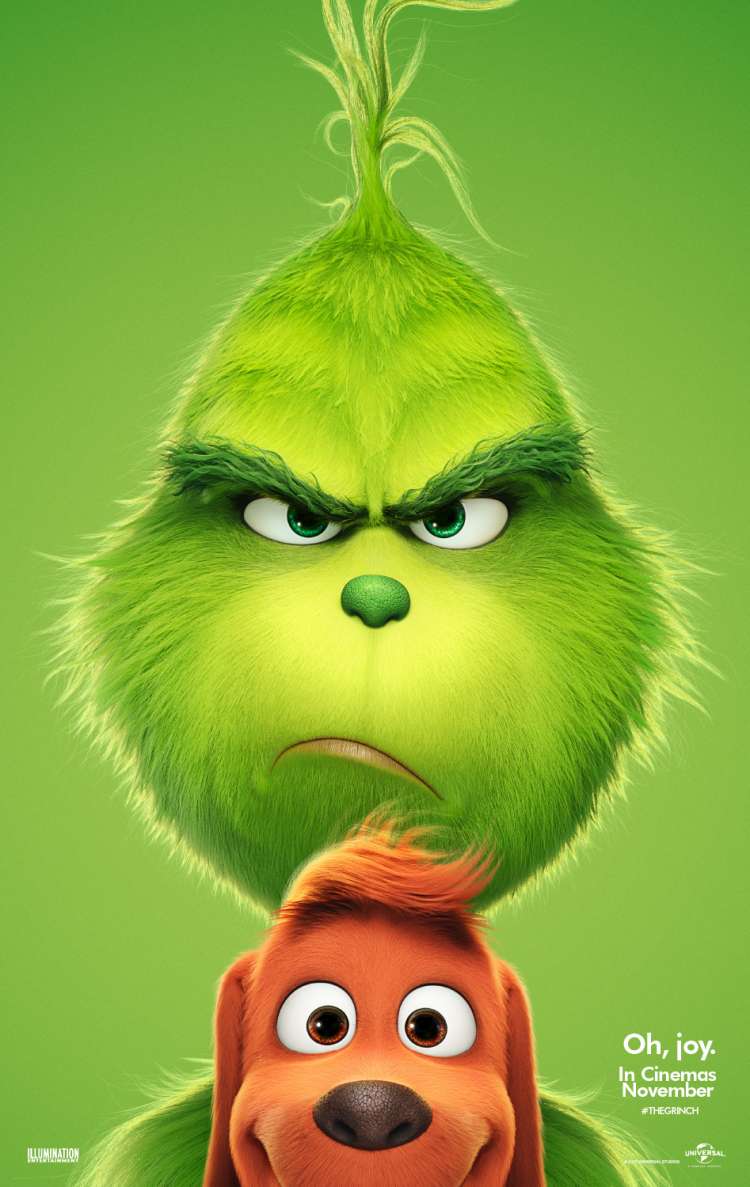 The Grinch
From The Despicable Minds That Brought You Minions
CLICK TO FIND OUT MORE
U