Trailer
The Forever Purge Trailer
---
The Purge will never end in the bloody trailer for the franchise's fifth instalment.
Article Published on 12.05.2021
Putting a fresh spin on the story, the trailer begins on the morning after a night of total anarchy, when all crime including murder has become illegal again and the annual Purge has ended. Only, in the fifth and final film in Blumhouse's infamous terror franchise, The Purge won't end…ever. A vicious gang of lawless killers decide one night isn't enough and continue the chaos beyond a single day. As America spirals into chaos, we're introduced to two families – played by Ana de la Reguera, Tenoch Huerta, Will Patton, Josh Lucas, Cassidy Freeman, and Leven Rambin – who are forced to band together to survive as they're hunted by the crazed murderers. Franchise creator James DeMonaco breaks all of the rules he established when he conceived the films to pen what promises to be the most violent and blood-soaked chapter yet. The Forever Purge will begin in cinemas on July 16.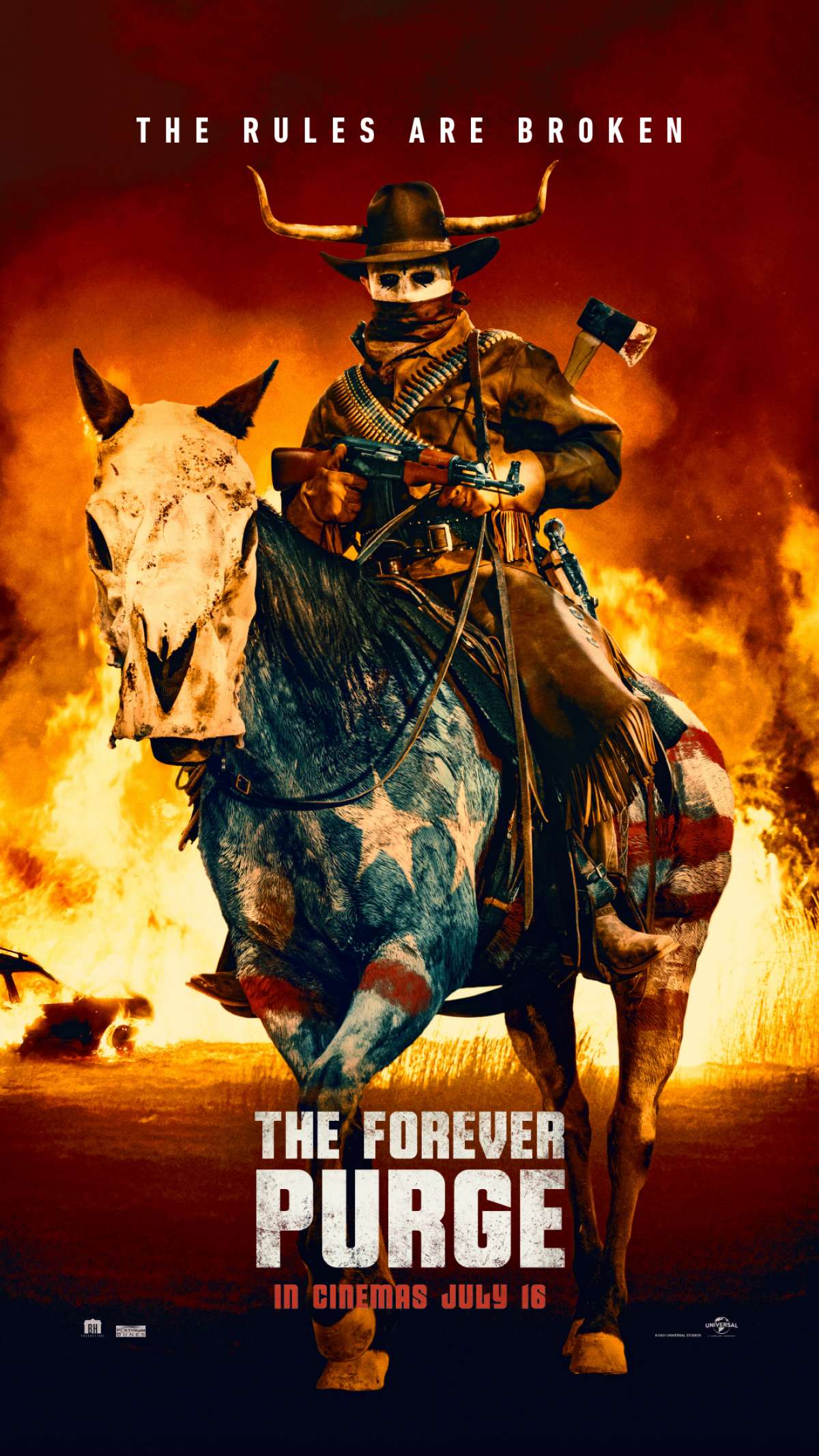 The Forever Purge
One Night Is Not Enough
CLICK TO FIND OUT MORE
15