Feature
Old. Not Obsolete.
---
From the late director of Notting Hill, The Duke sees Jim Broadbent play a taxi driver turned painting thief as part of a charming comedy heist tale that preaches: look after your elders!
Article Published on 03.12.2021
Words Aaron Potter
Legendary British actor Jim Broadbent lends his charming tweeness to a different kind of heist adventure in The Duke. Based on a true story, Broadbent plays a humble taxi driver from Newcastle who, not content with letting his fellow olds continue to be overlooked by the government system, one-day decides to rob the prized Duke of Wellington portrait from London's National Gallery. His plan? Hold a ransom until those in power dedicate better investment for the elderly in care.
But that's really just the beginning of this extraordinary tale.
As the late Roger Michell's final film, The Duke comes packed with that quintessential sense of British wryness one would expect, infusing real-life events with a heartwarming story featuring some of Britain's best acting talent. Helen Mirren, for instance, portrays Broadbent's onscreen wife Dorothy who's oblivious to what's gone on at first, but is always there to keep her husband in check.
The cast is further rounded out by Downton Abbey's Matthew Goode, Dunkirk's Fionn Whitehead, and Anna Maxwell Martin of Line Of Duty fame. After stealing attention as a critical darling on the festival circuit, The Duke arrives ahead of awards season to charm and delight us all.
Pensioners Just Wanna Have Fun
The Bucket List
Offering a lighter spin on the idea of life coming to an end, Jack Nicholson and Morgan Freeman star as two terminally-ill friends who hit the road with a to-do list to complete before they kick the bucket.
Going In Style
Hollywood heavyweights Morgan Freeman, Alan Arkin, and Michael Caine team up to rob a bank after learning that their pensions are cancelled in this 2017 comedy heist film that proves you're never too old to get even.
King Of Thieves
Based on the real-life Hatton Garden safe heist from 2015, King Of Thieves is another tale of retired crooks seeking to take justice into their own hands. Also starring Jim Broadbent, the movie tests the bonds of friendship over financial greed.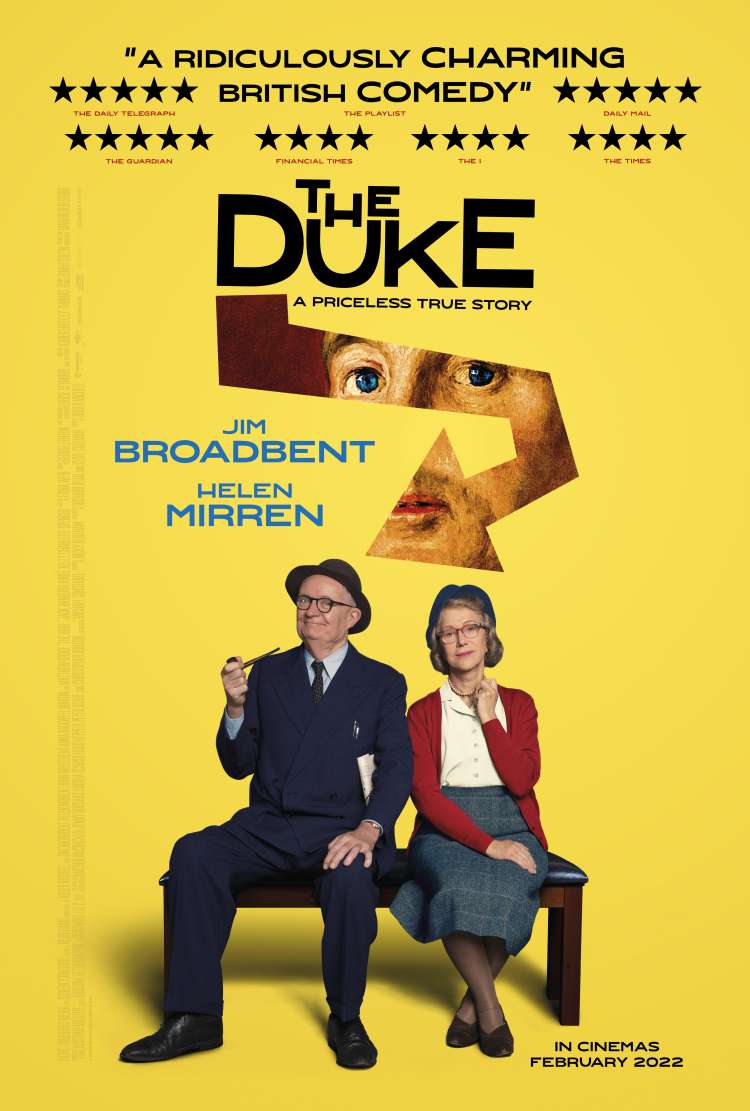 The Duke
A priceless true story
CLICK TO FIND OUT MORE
12A