Trailer
The Death Of Stalin Debut Trailer
---
The first trailer for Armando Iannucci's darkly comic soviet satire is here!
Article Published on 14.08.2017
The hilarious new trailer takes us to the turbulent aftermath of Stalin's death in 1953 and introduces the key players all fighting for leadership of Russia. There's Steve Buscemi as a self-proclaimed peacemaker who promises to "f**k up anyone who gets in his way", Jeffrey Tambor as Stalin's bumbling deputy, Rupert Friend as Stalin's grief-stricken son, Simon Russell Beale as a no-nonsense Spymaster, and Jason Isaacs' in glorious form as a pompous general.
There are also key roles in the chaos for Paddy Considine, Andrea Riseborough, and Michael Palin who fill out a remarkable ensemble who all forgo any attempt at a Russian accent, a bold decision that not on;y feels a part of the joke but enhances the film's brilliantly ridiculous tone.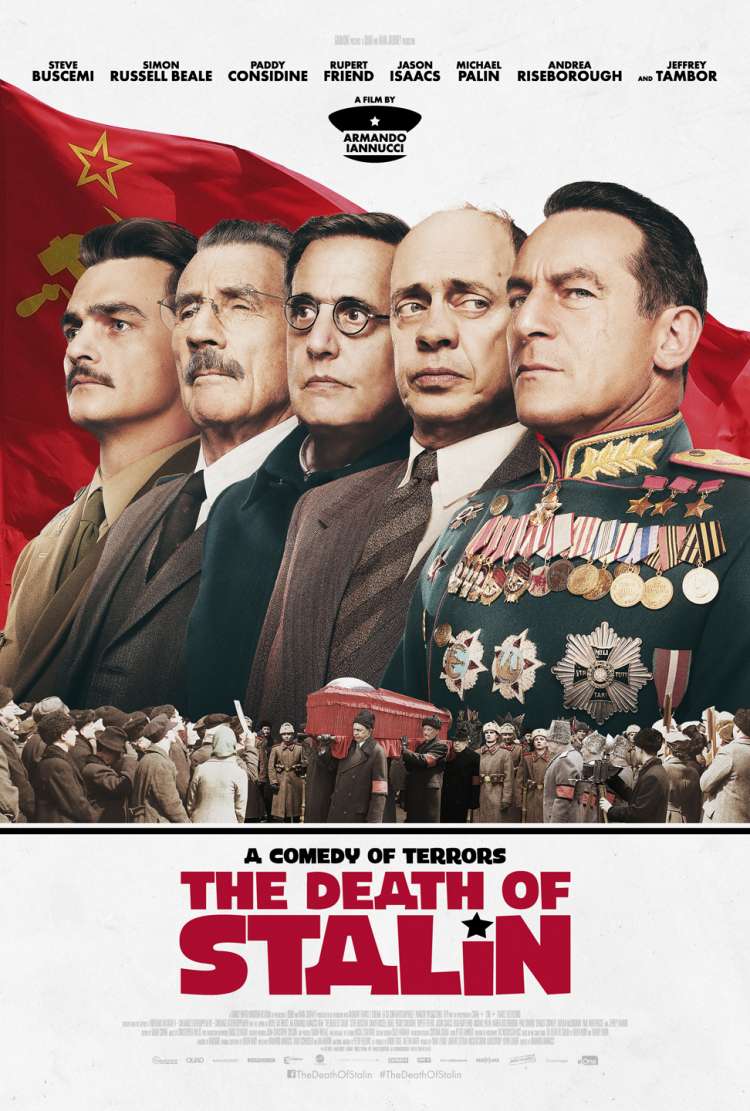 The Death Of Stalin
A comedy of terrors.
CLICK TO FIND OUT MORE
15