Trailer
The Creator Trailer
---
It's humanity vs AI in the spectacular trailer for the sci-fi epic from the director of Rogue One.
Article Published on 15.08.2023
From his mind-blowing micro-budget debut Monsters to comparatively astronomical blockbusters Godzilla and Rogue One, Gareth Edwards is synonymous with sci-fi spectacle on an extraordinary scale. Now, he makes his return and it looks to be his most thought-provoking and visually-stunning yet. The epic trailer whisks us to a future and to a world ravaged by a war between humankind and the machines they created to protect them. Having already successfully navigated a time-bending mission, Tenet's John David Washington is hurled into another wild sci-fi adventure as an ex-special forces agent tasked with tracking down and shutting down the AI's elusive creator. But when he discovers it takes the form of a young child, he's faced with a moral dilemma and that the fate of the new world humans will live in is in his hands. Though they don't all feature in the trailer, The Creator sees Gemma Chan, Ken Watanabe, Sturgill Simpson, Madeleine Yuna Voyles, and Allison Janney complete an exciting ensemble cast. The fight for humanity's existence begins in cinemas September 28.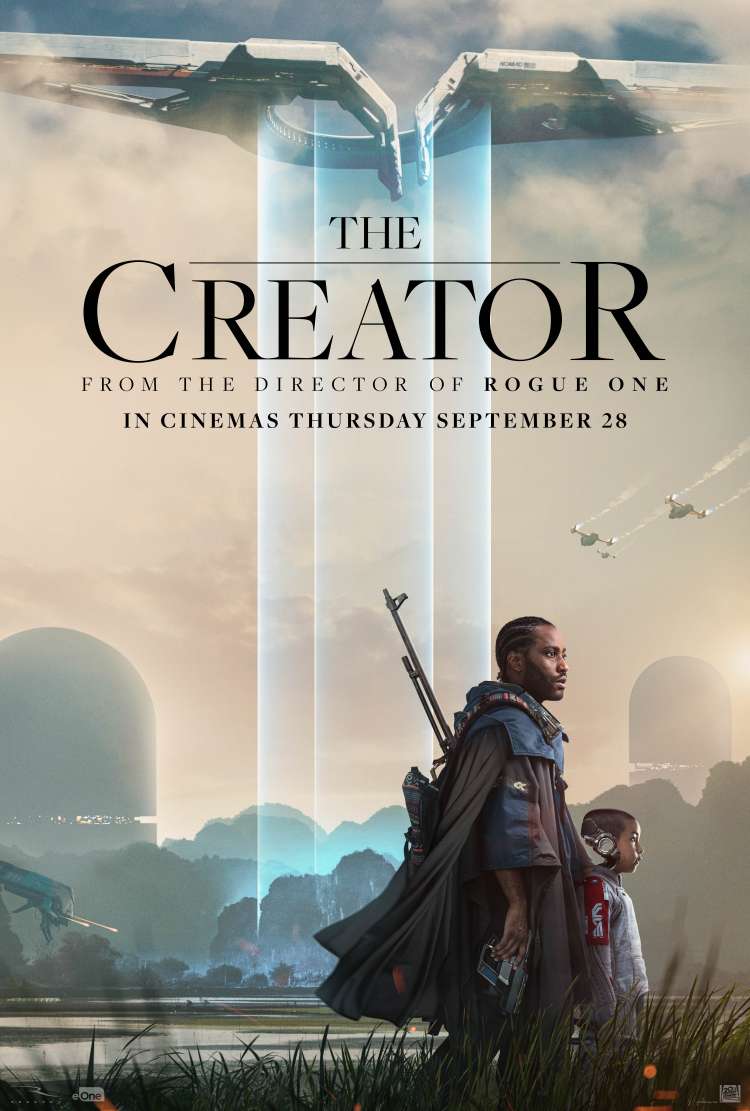 The Creator
from the director of rogue one
CLICK TO FIND OUT MORE
12A