Feature
Playtime Is Over
---
While his arrival into the Templeton family steals the limelight from older brother Tim, the Baby Boss needs his sibling's help if he wants to save the world from an evil genius.
Article Published on 03.04.2017
There's just not enough love to go around!
Babies are getting a raw deal when it comes to kisses and cuddles, and there's only one way to explain why . . . puppies. Super cute, super adorable, and downright delightful, puppies are taking over when it comes to making us go all gooey on the inside.
One baby isn't going to stand for it any longer - or rather, attempt to stand before comically toppling over for it any longer!
From the creators of Shrek and based on the children's book by Marla Frazee, The Boss Baby is an animated insight into what really goes on when parents aren't looking. One fast-talking, suitcase-wielding baby is suited, booted, and definitely ready to spit his dummy out as he teams up with his seven-year-old brother to foil the dastardly plot of the CEO of Puppy Co.
Expect spills, thrills, and a hefty dose of sailor suits as the pair attempt to place babies around the world back atop the cuteness scale.
With a voice cast including Alec Baldwin and Steve Buscemi alongside DreamWorks Animation's talented filmmakers, The Boss Baby is genuine fun for all members of the family – except the puppy. No puppies allowed!
Meet The Templeton's
"Baby Boss" Templeton
With a brain bigger than most adults, this Boss Baby is our last line of defence from Francis E. Francis, the evil CEO of Puppy Co.
Tim Templeton
Baby Boss' seven-year-old brother must put aside his sibling rivalry to help his little bro infiltrate Puppy Co. and save their parents.
Mrs. Templeton
Friends' Lisa Kudrow steps up to the mic to add the voice of the boys' mother, Mrs. Templeton. She just wants to see her sons get along, even if they want to save the world to do it.
Mr. Templeton
Voiced by American chat show host Jimmy Kimmel, the oblivious Mr. Templeton has no idea what's going on inside his son's crib. Hopefully, it'll stay that way.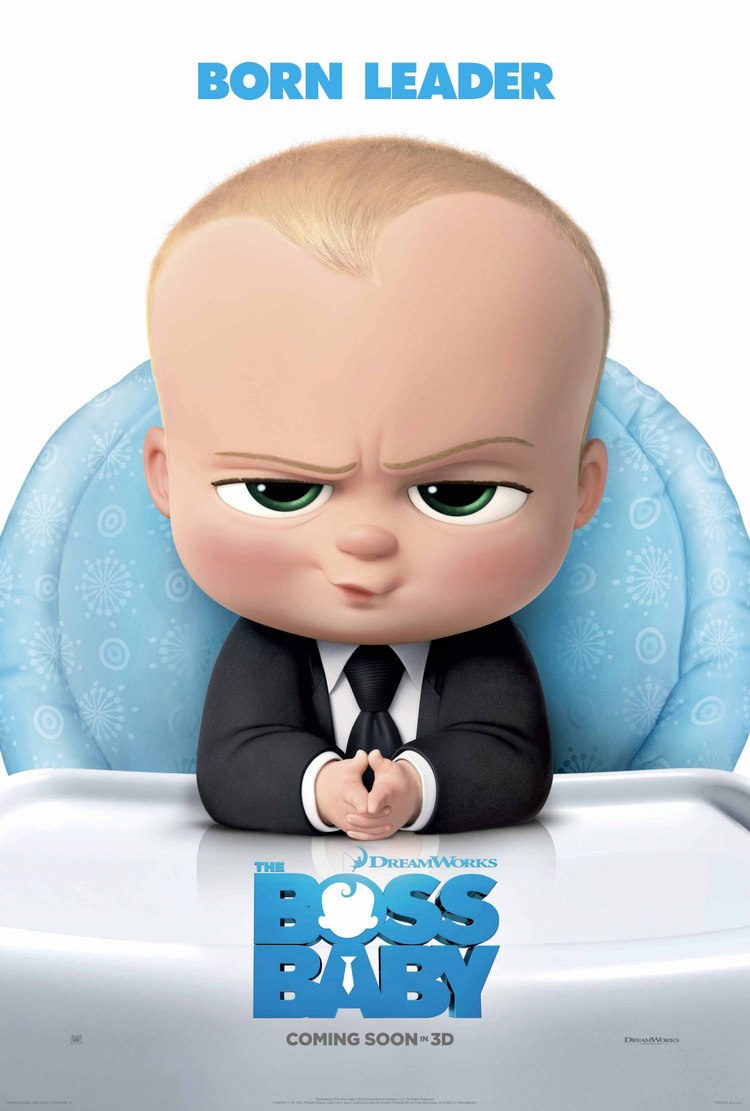 The Boss Baby
Born leader
CLICK TO FIND OUT MORE
U