Trailer
The Bob's Burgers Movie Trailer
---
The Belcher family are bringing mystery, meat, and mayhem to the big screen in the trailer for The Bob's Burgers Movie.
Article Published on 04.04.2022
After twelve seasons of small screen success, and counting, Bob's Burgers is flipping the fun and games onto the big screen to start your summer. The trailer for The Bob's Burgers Movie introduces the head of the family, Bob, as he's struggling with the stresses and strains the family business has brought him from the very beginning. His loyal and loving wife Linda is trying her utmost to reassure him that they'll pull through as they always do, but, in their cinematic debut, the family will face their greatest challenge yet. With Bob out of action, suffering some sort of breakdown, it's left to his three eccentric but brilliant kids – Tina, Gene, and Louise – to solve the mystery of the massive sinkhole that's miraculously opened right on the restaurant's doorstep. With the promise of everything that fans love about their favourite cartoon series super-sized, The Bob's Burgers Movie is sure to satisfy when it comes to cinemas on May 27.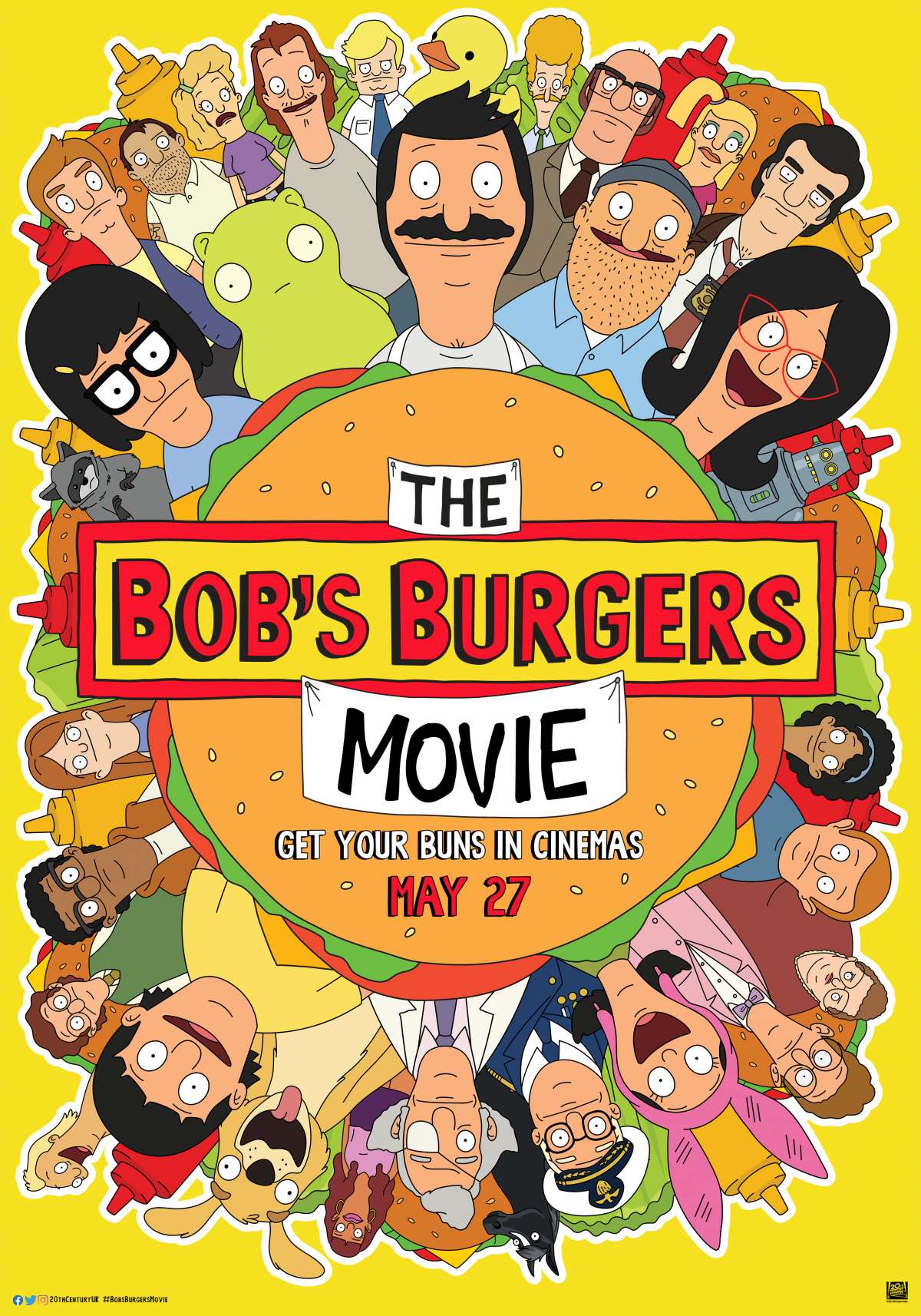 The Bob's Burgers Movie
Get your buns in cinemas
CLICK TO FIND OUT MORE
PG