Trailer
The Banshees Of Inisherin Trailer
---
Colin Farrell and Brendan Gleeson fall out spectacularly in the tense trailer for Martin McDonagh's bittersweet black comedy.
Article Published on 04.08.2022
Sweeping you off to a remote Irish island, the trailer introduces Colin Farrell and Brendan Gleeson as lifelong best friends Padraic and Colm, who find their relationship turned on its head when Colm suddenly decides he no longer wants to be friends. Padraic desperately searches for answers, while all Colm wants is to be left alone, and Padraic's relentless pursuit only causes further tensions – and some serious threats – between them. The new film from Academy Award-winning writer-director Martin McDonagh is a reunion for the In Bruges trio where its two stars rekindles their bickering bromance and are sure to shine with another darkly comic McDonagh script. But, it's not just about them as the film is blessed with two brilliant supporting stars in the form of Kerry Condon, as Colm's sister Siobhan, and Barry Keoghan as a troubled young islander Dominic, who both set out to help, or hinder, Colm's quest to build bridges. Promising a brutal end to a beautiful friendship, The Banshees Of Inisherin comes to cinemas October 21.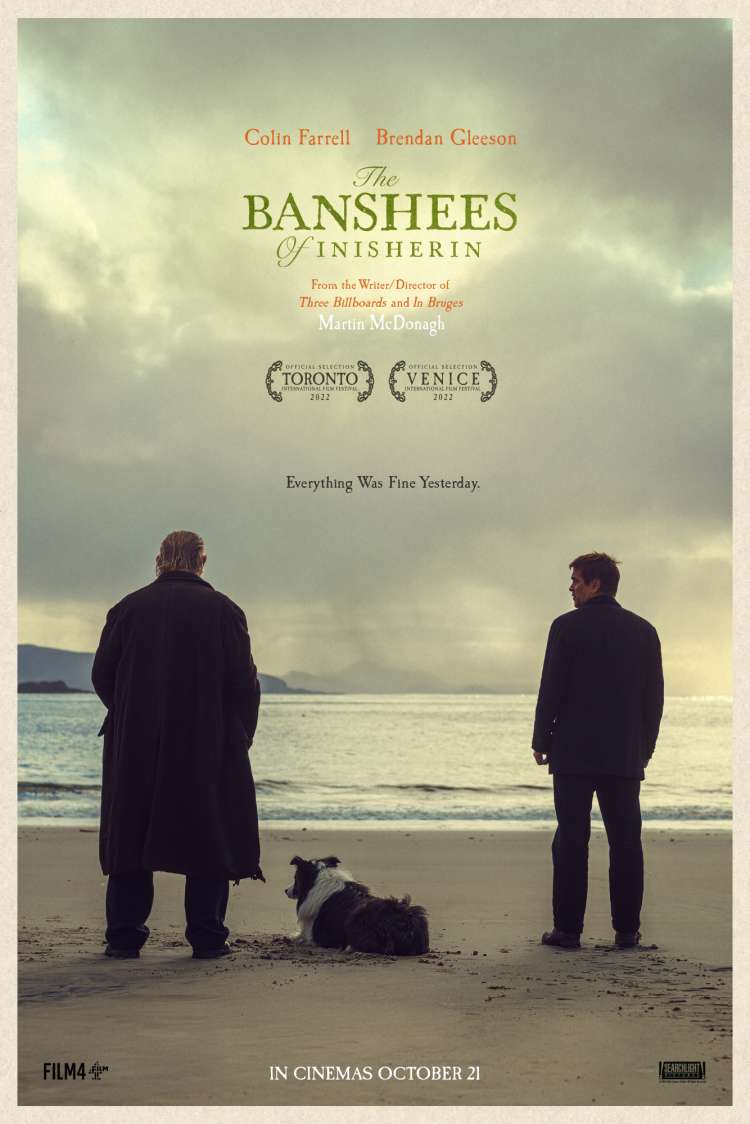 The Banshees Of Inisherin
Everything was fine yesterday
CLICK TO FIND OUT MORE