Trailer
Teenage Mutant Ninja Turtles: Mutant Mayhem Trailer
---
Cowabunga! Mutant Mayhem is unleashed as Seth Rogen raises shell with the trailer for his all-new take on the Teenage Mutant Ninja Turtles.
Article Published on 31.05.2023
Head to New York City's mean streets and into the sewer, gloriously rendered in stunning Spider-Verse-style animation, in the new trailer for the project from self-described permanent teenager Seth Rogen. The tons-of-fun trailer for the all-new take on Teenage Mutant Ninja Turtles introduces the new generation of heroes in a half shell: meet Micah Abbey's Donatello, Shamon Brown Jr's Michelangelo, Nicolas Cantu's Leonard, and Brady Noon's Raphael as they take to the streets to save their city. The main cast is all young stars of the future who won't be known to many, but the trailer brings an introduction to the supporting players and stacked voice cast of familiar names. Among them are Rose Byrne as Leatherhead, Seth Rogen and John Cena as Bebop and Rocksteady, Paul Rudd as Mondo Gecko, Maya Rudolph as Cynthia Utrom, Ice Cube as Superfly, Giancarlo Esposito as Baxter Stockman, Post Malone as Ray Fillet, and Jackie Chan as Splinter. The trailer is light on plot details, but we see our young heroes hoping to come out of their shells and be accepted by their city – they concoct a plan that brings them face to face with other mutants who unleash mayhem on New York. See the crime-fighting quartet as you've never seen them before. Mutant Mayhem is unleashed in cinemas July 31.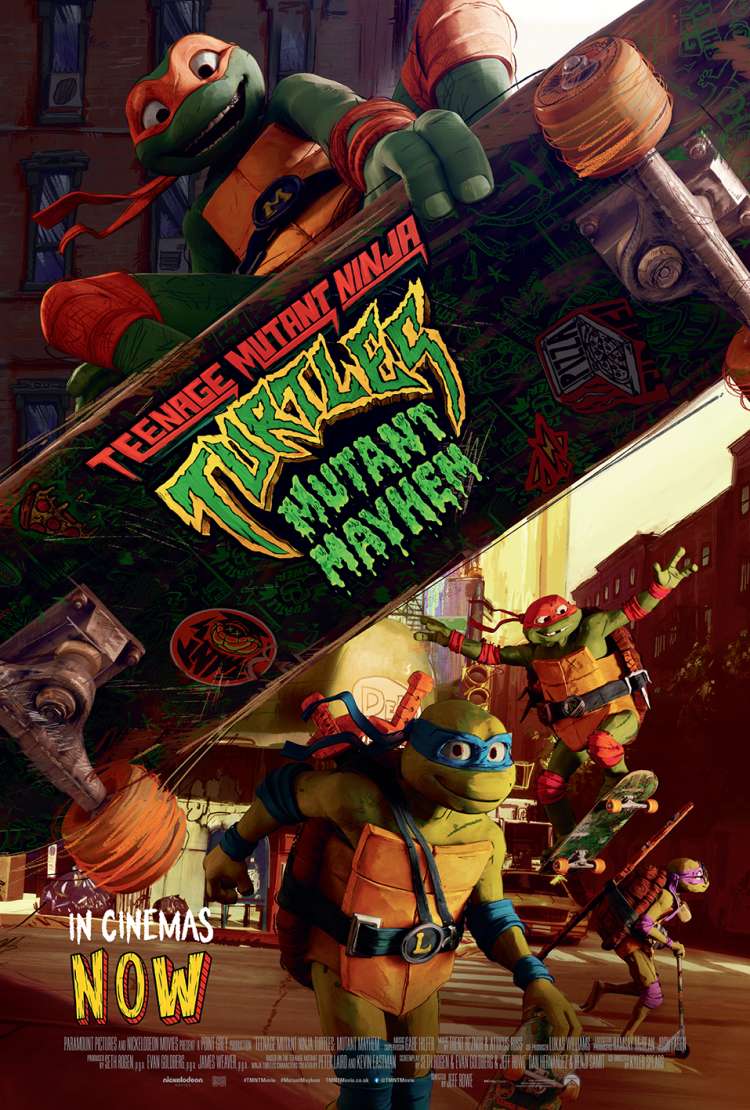 Teenage Mutant Ninja Turtles: Mutant Mayhem
A new generation of heroes will rise straight from the sewer
CLICK TO FIND OUT MORE
PG