Trailer
Teen Titans GO! To The Movies Teaser
---
New poster and trailer sees DC's small screen sidekicks take on their big screen counterparts.
Article Published on 11.01.2018
Super funny. Super satirical. Super crass. Cartoon Network's colourful superhero sitcom (of sorts) is DC's kid-friendly answer to Deadpool, and because any superhero can get their own movie, they're heading to Hollywood to make the superhero movie to end all superhero movies.
The hilariously tongue-in-cheek teaser features a 15-second fart gag, some severe Aquaman trolling, and scathing self-commentary but that's only a taste of the humour we can expect from the small screen heroes' big screen debut. The series' voice cast reprises their roles as Robin, Beast Boy, Cyborg, Raven, and Starfire and is joined by The Lego Batman Movie's Will Arnett and Frozen's Kristen Bell for a fresh take on the superhero genre, complete with musical numbers.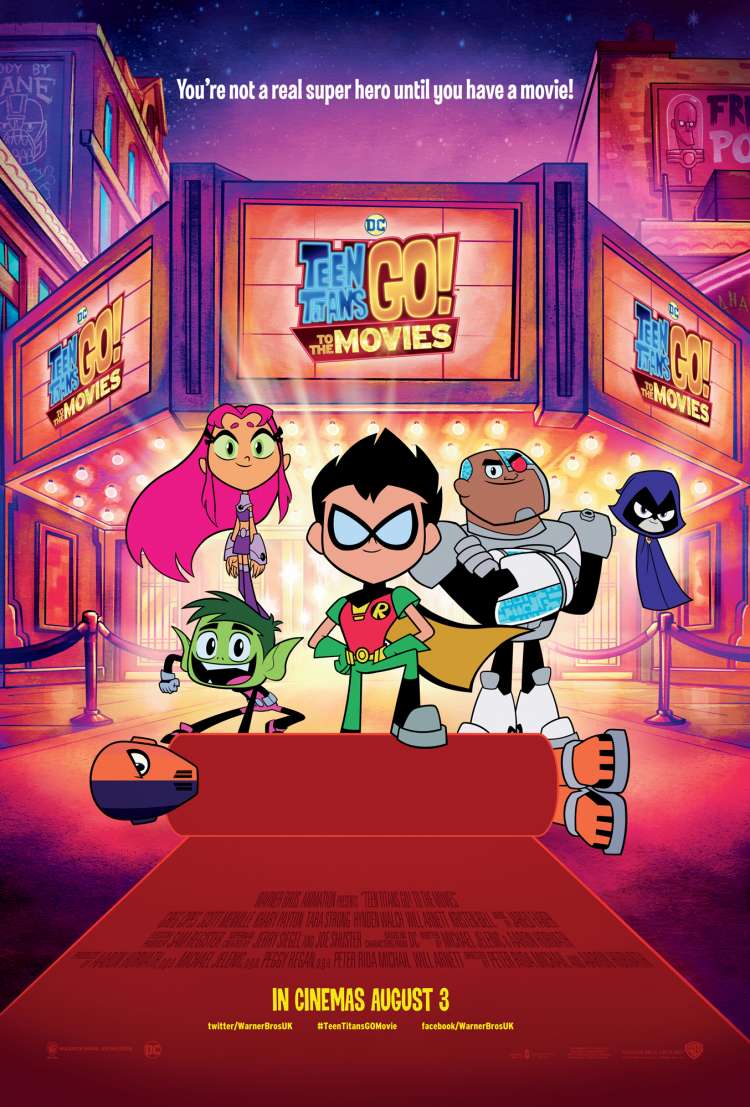 Teen Titans GO! To The Movies
The superhero movie to end all superhero movies. Hopefully.
CLICK TO FIND OUT MORE
PG