Feature
The Show Must Go On
---
Comedy legends Laurel & Hardy journey to British shores in the hope of reigniting their floundering careers. Can the pair heal their personal wounds and recapture the magic, or will the curtain fall once and for all?
Article Published on 01.01.2019
Stan Laurel and Oliver Hardy remain one of history's most beloved comedy double acts. The prolific duo and their signature brand of physical comedy became icons of popular culture due to their onscreen performances - yet things weren't always so rosy for the pair.
By 1952, Stan & Ollie's act had entered its twilight years, American audiences had moved on from their slapstick schtick, and the once titans of the silver screen had begun to sink into obscurity. The solution to their woes? A British comeback tour, of course.
With their personal relationship in a fragile state and looming health issues plaguing Hardy, the pair pushed on with the intention of recapturing past glories and earning a much-needed payday.
Steve Coogan once again showcases his talent for impressions, donning the bowler hat of Laurel, and the always engaging John C. Reilly steps into Hardy's shoes, for two accomplished and deeply nuanced performances that have already garnered widespread critical acclaim.
Stan & Ollie presents all the components for a charming, melancholy, but tremendously funny excursion from England's dreary winter landscape. This year, rediscover two of cinema's most enduring characters and the men who brought them to life.
Prolific Pals
During their time together, Laurel and Hardy appeared in over one-hundred pictures, from silent films to full-length feature releases. The duo official became a double act in 1927, but before joining forces, they both boasted successful stage and screen careers of their own, writing, directing, and starring in multiple productions. However, it was their coming together that brought the massive success and acclaim that has endured over nearly a century. The duo's vast body of work still proves highly influential today, with actors, performers, and artists regularly citing the pair's antics as inspiration. Stan & Ollie promises to remind audiences both new and old of Laurel and Hardy's impact on comedy and cinema.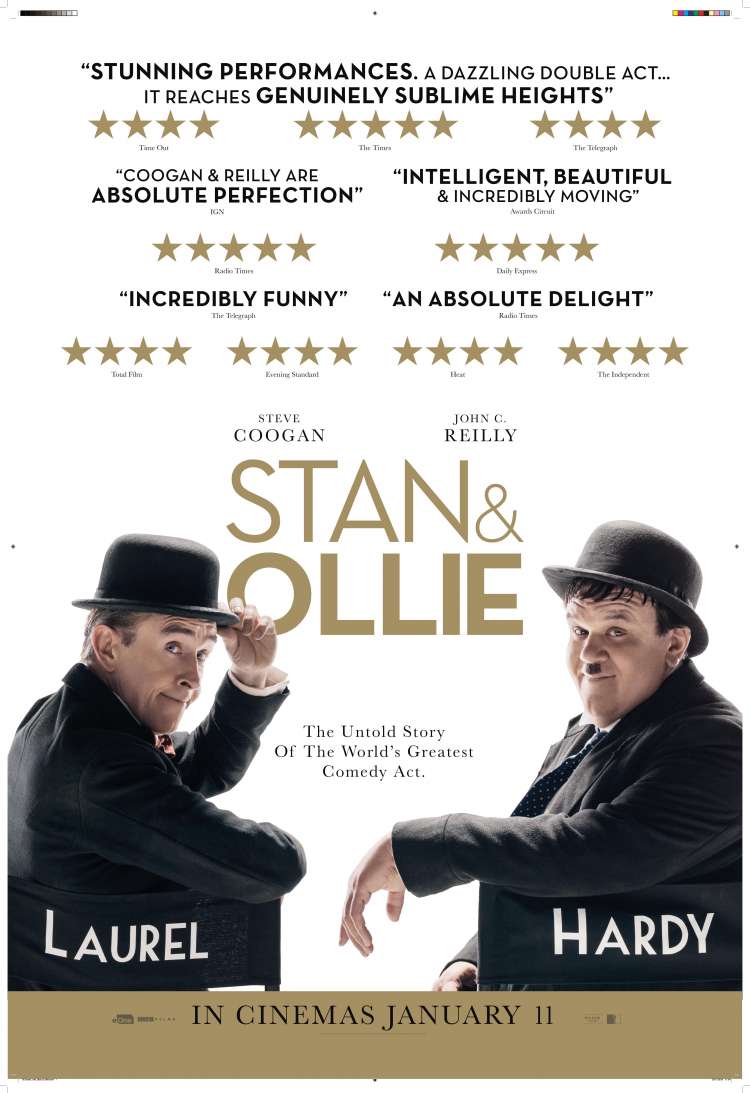 Stan & Ollie
The Untold Story Of The World's Greatest Comedy Act.
CLICK TO FIND OUT MORE
PG