Trailer
Smile Trailer
---
A seriously unsettling trailer for the new horror is here to wipe the smile off of your face.
Article Published on 23.06.2022
The chilling trailer introduces Sosie Bacon, the daughter of Kevin who's perhaps best known for her small-screen roles in the likes of 13 Reasons Why and Mare Of Easttown, as psychiatrist Dr Rose Cotter who begins to experience the same terrifying occurrences as one of her patients after a bizarre and traumatic appointment. Stalked by a sinister smile that seems to cross the face of every patient, stranger, and family member she meets, Rose sets out to track down other people who suffer the same affliction in her bid to survive her terrifying new reality. With an interesting horror concept and a tease of some seriously creepy scenes, the trailer sets Smile as something fans of a scare won't want to miss in cinemas September 30.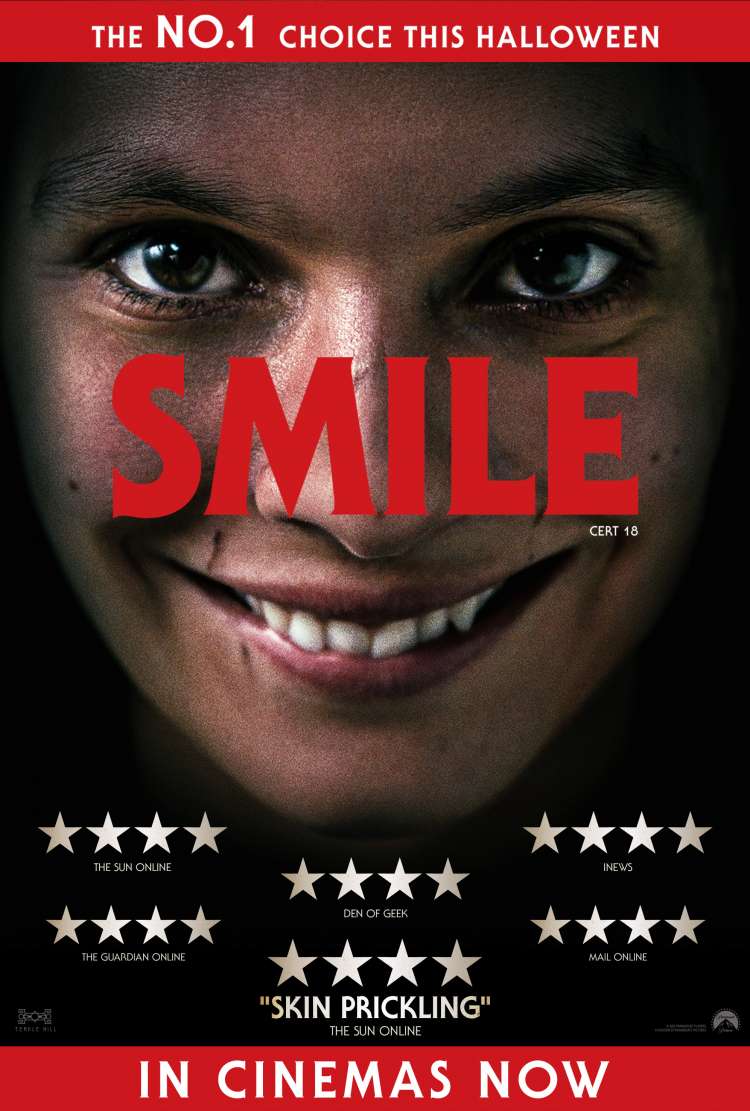 Smile
Once you see it, it's too late
CLICK TO FIND OUT MORE
18