Trailer
Slaughterhouse Rulez Poster And Trailer
---
Schools out for slaughter in the first look at the bloody British horror comedy
Article Published on 09.08.2018
Fans of the Three Flavours Cornetto trilogy will delight in seeing Simon Pegg and Nick Frost back for another bloody good time as long-suffering school matron and drug-dealing groundsman of elite boarding school Slaughterhouse. But they're not the stars of this particular show. The first trailer for British horror comedy introduces our young heroes – Asa Butterfield, Finn Cole, and Hermione Corfield – and quickly establishes the school's pecking order, with our heroes firmly at the bottom. But that all changes when a frack-site on school grounds opens a gateway to hell and unleashes demons that being preying on teachers and schoolkids. The students must team up with the teachers, including Michael Sheen's hapless headmaster, in the battle for survival.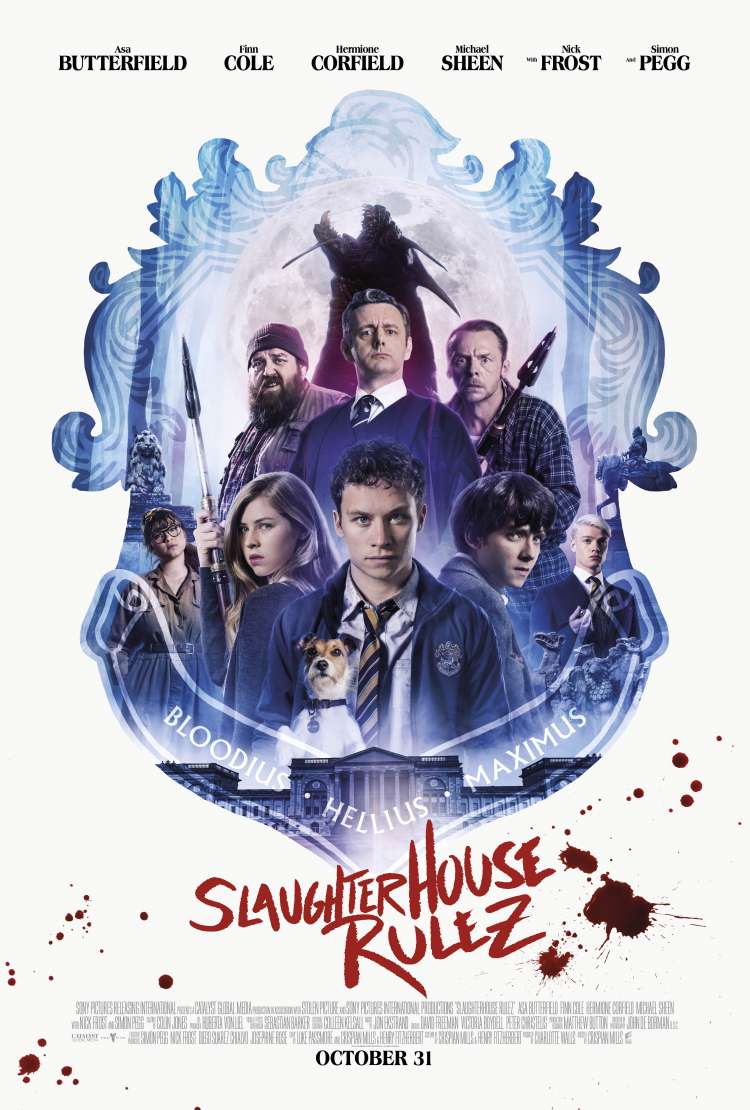 Slaughterhouse Rulez
School's A Bloody Nightmare!
CLICK TO FIND OUT MORE
15