Trailer
Shin Godzilla Roars Into UK Cinemas
---
Retro poster and trailer for Toho's Godzilla reboot stomps in to reveal a UK release date
Article Published on 12.07.2017
Harking back to the iconic movie monster's glory days, the distinctly retro poster and trailer have stomped online to announce a theatrical UK release date for Toho's 29th Godzilla film. Co-directed by Hideaki Anno and Shinji Higuchi, Shin Godzilla promises to mark a brand new chapter in the celebrated movie monster's 62-year history.
After successful releases in Japan, USA, and Canada, the monster hit arrives on our shores this summer with a limited release on August 10th.
You can find more information, where it's showing, and book tickets via the film's official page.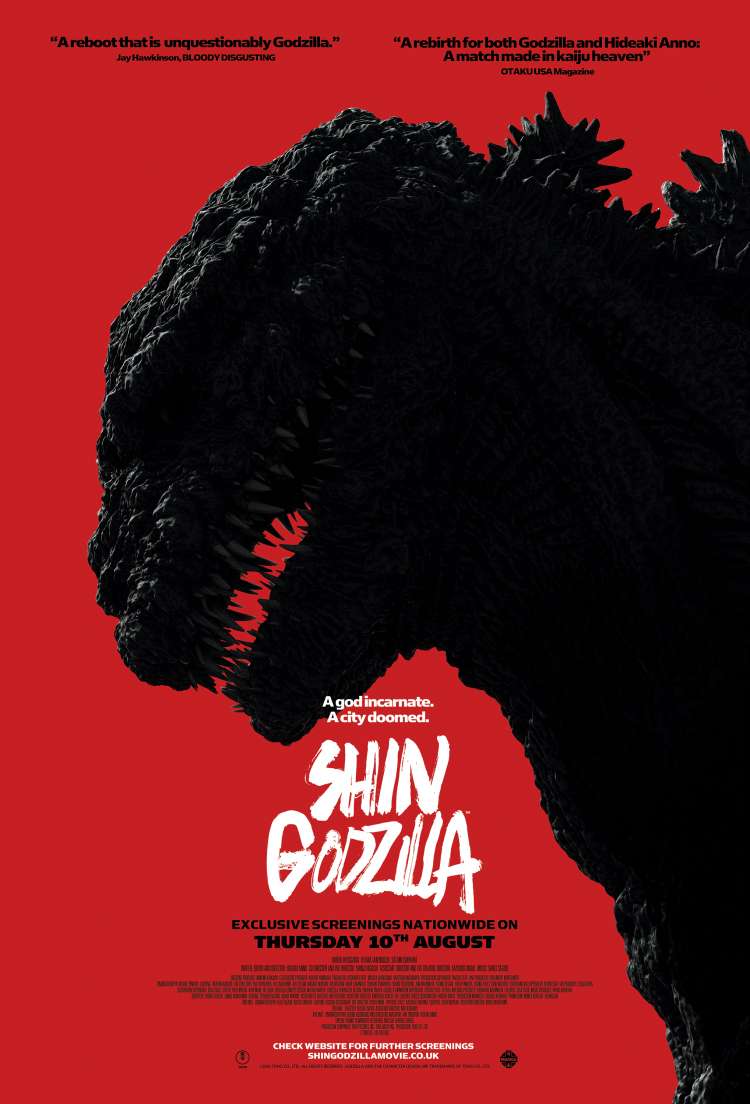 Shin Godzilla
A god incarnate. A city doomed
CLICK TO FIND OUT MORE
12a