Feature
The Great Gnome Detective
---
When garden ornaments go missing across London, the self-proclaimed sworn protector of all garden gnomes is here to solve the mystery!
Article Published on 23.04.2018
Gnomeo, Juliet, and the rest of the colourful ceramics who made a name for themselves in their silly spin on Shakespeare are back to introduce children to another literary classic in their own special way.
Having swapped Shakespeare's tragic ending for something sweeter, the Blues and Reds have put aside their differences and set about getting their new shared garden in the big city ready for spring. But the star-crossed lovers' happily-ever-after is soon under threat when they find everyone's gone missing.
Fearing their friends have become the latest victims of a serial smasher who is kidnapping gnomes across England's capital, they ask famous detective Sherlock Gnomes to take the case. Together they embark on an adventure into the great un-gnome where new ornaments, an unfamiliar city, and a run in with a terrifying hound awaits.
James McAvoy and Emily Blunt lead the returning all-star voice cast and welcome newcomers Johnny Depp as Sherlock Gnomes, Chiwetel Ejiofor as Dr Watson, and Mary J. Blige as Irene Adler.
Also returning is executive producer Sir Elton John whose soundtrack of back catalogue classics will surely serve as the final element that ensures this sequel is just as much of a smash.
Holmes Is Where The Heart Is
The past decade has seen several Sherlock Holmes adaptations - including a Hollywood franchise, two television series, and now a pun-tastic animated adventure - and our love-affair with London's famous private detective shows no signs of slowing down. Here's what the future holds for Sherlock Holmes.
Sherlock
Benedict Cumberbatch is committed to a fifth season of the BBC series, though production is yet to begin.
Sherlock Holmes 3
Robert Downey Jr and Jude Law are set to star in a rumoured third film that will complete Guy Ritchie's trilogy.
Holmes & Watson
Hilarious double-act Will Ferrell and John C. Reilly reunite for a comic take on Arthur Conan Doyle's characters, currently slated for this December.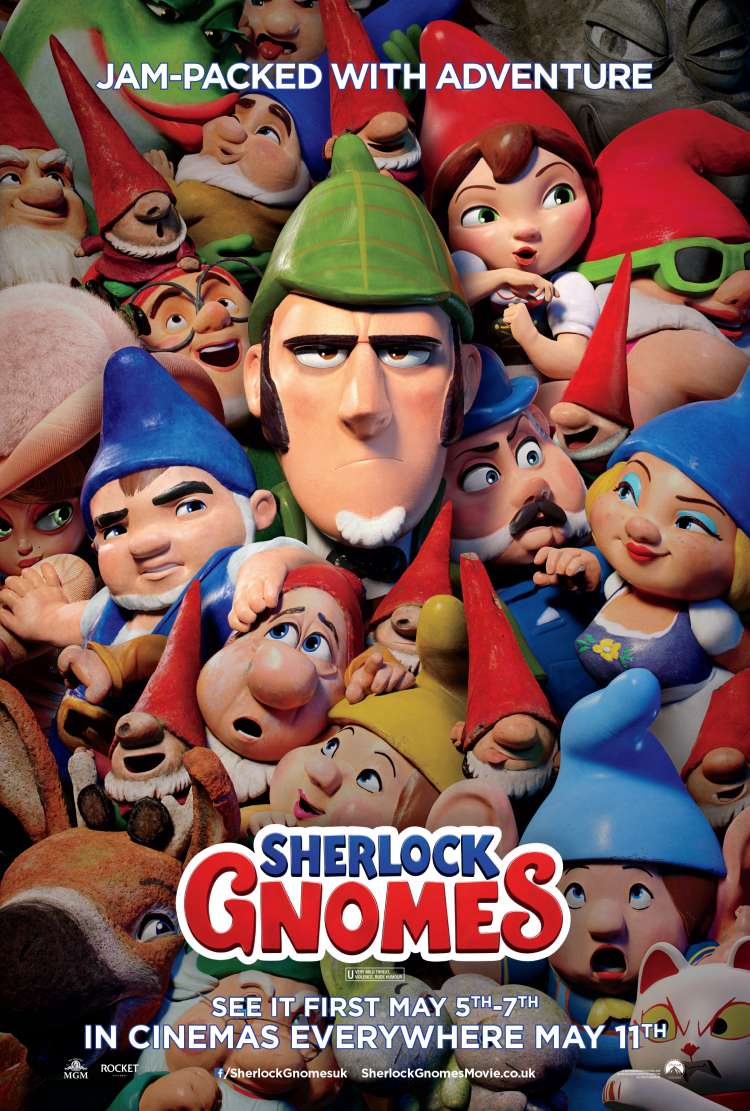 Sherlock Gnomes
Jam-packed with adventure.
CLICK TO FIND OUT MORE
u