Trailer
See How They Run Trailer
---
A serial killer is on the loose in London's West End and Sam Rockwell and Saoirse Ronan are on the case in the trailer for the star-studded murder mystery.
Article Published on 29.06.2022
The trailer takes us back to 1950s London and into the underbelly of the West End theatre world where Sam Rockwell and Saoirse Ronan star as two very different detectives investigating a murder most foul. Rockwell's world-weary Inspector Stoppard has seen it all, while his rookie partner, Ronan's Constable Stalker, is all too eager to impress at the start of her career. From only the first look, this double act will be worth the admission alone. But they're not the only names on the billing as the trailer lifts the curtain to reveal a killer supporting cast that includes includes Adrien Brody, Ruth Wilson, Reece Shearsmith, Harris Dickinson, Charlie Cooper, Shirley Henderson, Lucian Msamati, Pippa Bennett-Warner, Pearl Chanda, Paul Chahidi, Sian Clifford, Jacob Fortune-Lloyd, Tim Key, Ania Marson, and David Oyelowo. It's a terrifically long list of talent and an imposing list of suspects for our detectives, but every one of them is also a potential victim in this creative take on the classic Agatha Christie-esque whodunnit that promises plenty of twists and turns. Finding out who the killer from an all-star cast is sure to be a lot of fun when See How They Run comes to cinemas on September 9.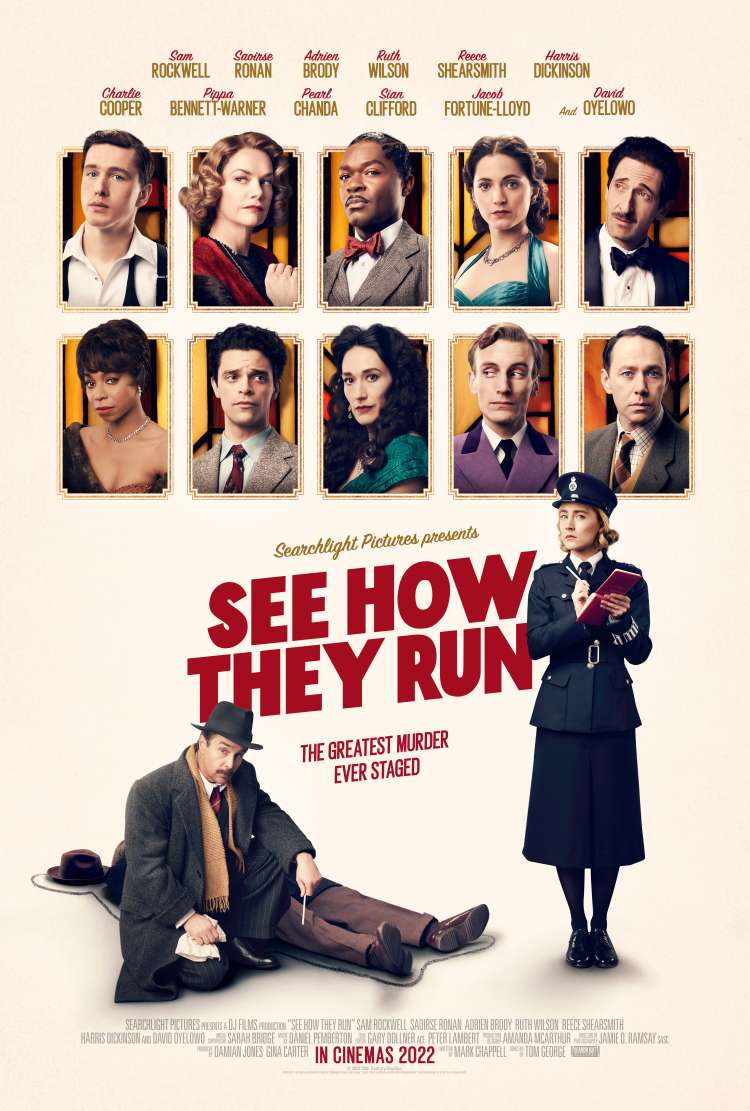 See How They Run
The greatest murder ever staged
CLICK TO FIND OUT MORE