Trailer
Scream Trailer
---
Ghostface makes a killer comeback in the terrifying first trailer for Scream.
Article Published on 12.10.2021
Do you like scary movies? Well, you're in luck because one of the scariest that cinema has ever seen is coming back to cinemas with a host of familiar faces. The trailer opens in typical slasher style with a call back to Wes Craven's classic as an innocent teen becomes the latest victim of a masked home invader. These brutal murders, occurring twenty-five-years after the first to shock the sleepy town, trigger the return of Neve Campbell's Sidney Prescott, who reunites with David Arquette's Dewey and Courteney Cox's Gale to return to Woodsboro to stop whoever has taken up the mantle as Ghostface. But they won't be doing it alone as they teach a new generation of high schoolers how to take on the all-new Ghostface killer who's deadlier than any that have come before. Among the fresh-faced newcomers are In The Heights' Melissa Barrera, The Boys' Jack Quaid, and 13 Reasons Why's Dylan Minette. Can this new crop of stars survive or could one of them potentially behind the mask? As the trailer's ominous ending suggests, whoever the killer is, they not only know who Sidney is, but they're pleased to meet her. All will be revealed when Scream comes to cinemas on January 14.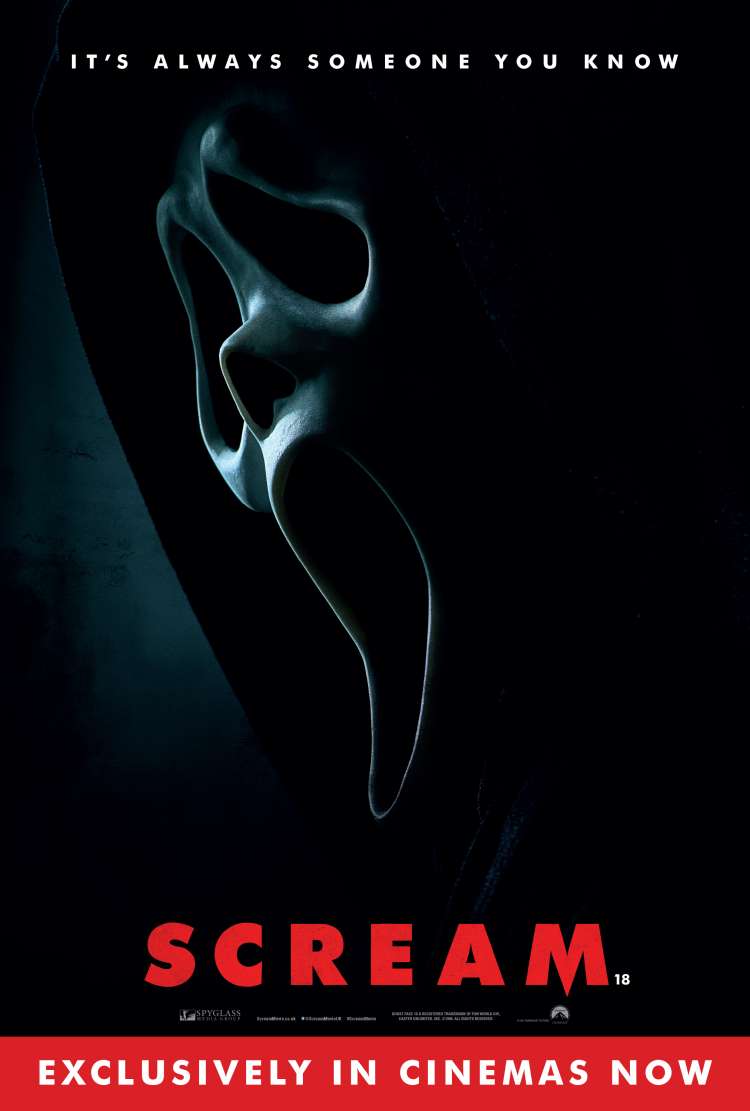 Scream
It's always someone you know
CLICK TO FIND OUT MORE
18