Feature
Bad Romance
---
Two twenty-somethings navigate nightmare exes, brutal breakups, and healing broken hearts in a brand-new British romcom set on the streets of South London.
Article Published on 01.03.2023
Words Lee Curtis
David Jonsson is Dom, he's just broken up with his girlfriend who's been cheating on him with his best friend. Vivian Oparah is Yas, she's also on the back of a bad breakup, with ex-boyfriend baggage and unhealed wounds of her own.
The story of their connection is classic romcom territory, but this is a modern boy meets girl story that centres on a peculiar meet-cute in Peckham and starts in a toilet.
After hearing someone upset, curious and compassionate Yas opens the cubicle door on an ugly crying Dom. Their shared heartbreak is a surprisingly perfect icebreaker and excuse they need to spend the rest of the day together.
Their chance encounter blossoms into a beautiful friendship over the course of an eventful day in South London that involves stealing back Yas's favourite record from her ex, double-dating with Dom's ex and her new man, and experiencing a meet the parents moment to make anyone cringe. As they open their hearts to each other, there's potential for new romance and compelling viewing as these two twenty-somethings figure out if they will or if they won't.
This modern fairytale comes from debut director Raine Allen-Miller, who made her name on the advert and music video scene before announcing herself to the world of filmmaking with her BFI London Film Festival hit short, Jerk. Now, she cements herself as one of the most exciting new voices in British cinema with a vibrant, full of life, and comic celebration of meeting the right person at the wrong time.
From London, With Love
Notting Hill
Richard Curtis and the late Roger Michell mastermind one cinema's most unlikely, yet most-loved meet-cutes when Julia Roberts walks into Hugh Grant's bookshop on Notting Hill.
About Time
Domhnall Gleeson, Rachel McAdams, Bill Nighy, and London itself star in a more recent Richard Curtis classic that tells the story of a man who travels through time to woo the woman of his dreams.
Man Up
A case of mistaken identity at Waterloo Station leads to unexpected romance for Lake Bell's cynical Nancy and Simon Pegg's romantic Jack who strike authentic chemistry in a hilariuos and heartwarming romcom.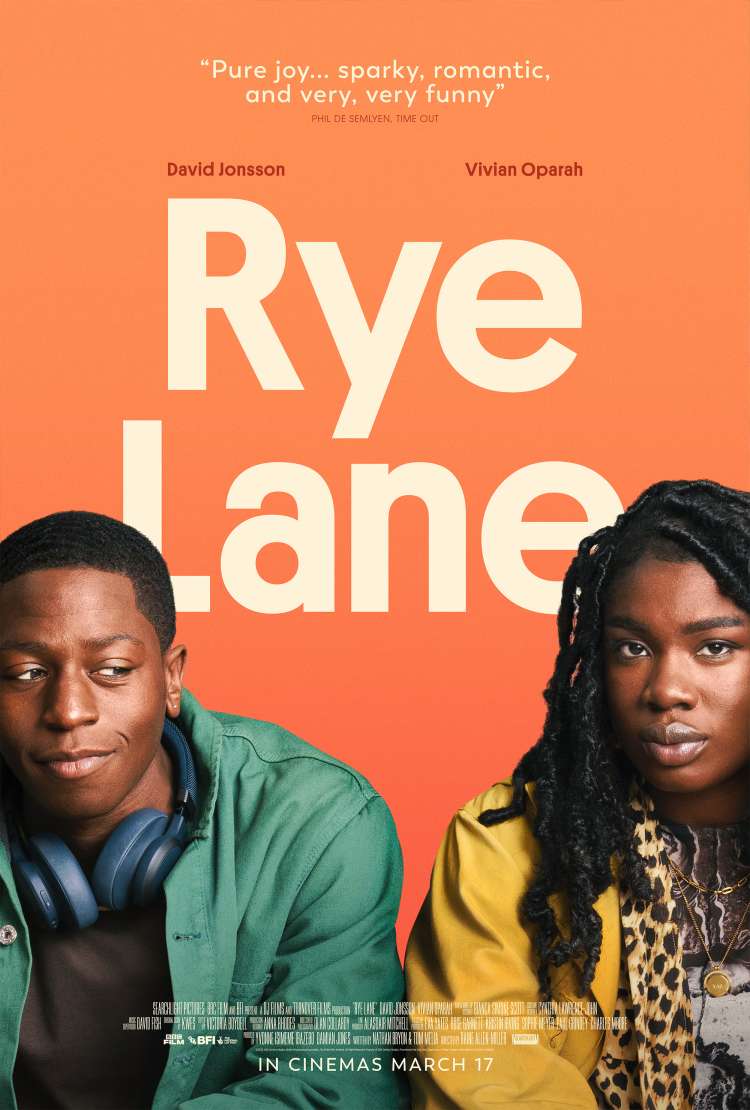 Rye Lane
CLICK TO FIND OUT MORE
CLICK TO FIND OUT MORE
15