Trailer
Pokemon: Detective Pikachu Trailer
---
Charizard. Blastoise, Mewtwo! Check out the brand new, Pokemon-filled trailer for Detective Pikachu
Article Published on 27.02.2019
Much like the first, the main focus of the new trailer is on establishing the story and relationship between Ryan Reynolds' caffeine-addicted Detective Pikachu and Justice Smith's bewildered Tim Goodman as they're caught up in a conspiracy while searching for the truth behind the disappearance of Tim's dad and Pikachu's former partner. One of the biggest takeaways from the original trailer was just how good the hyper-realistic CGI Pokemon looked as we were given a look at the titular Pikachu, Jigglypuff, and Mr Mime. This time we get to see an entire Pokedex of Ryme City's residents. Appearances from the likes of Machamp, Cubone, Snorlax, Charizard, and many more are sure to bring a smile to every Poke-fan but jaws will drop at the trailer's major reveal that menacing legendary Pokemon Mewtwo will have a pivotal role in the film's plot.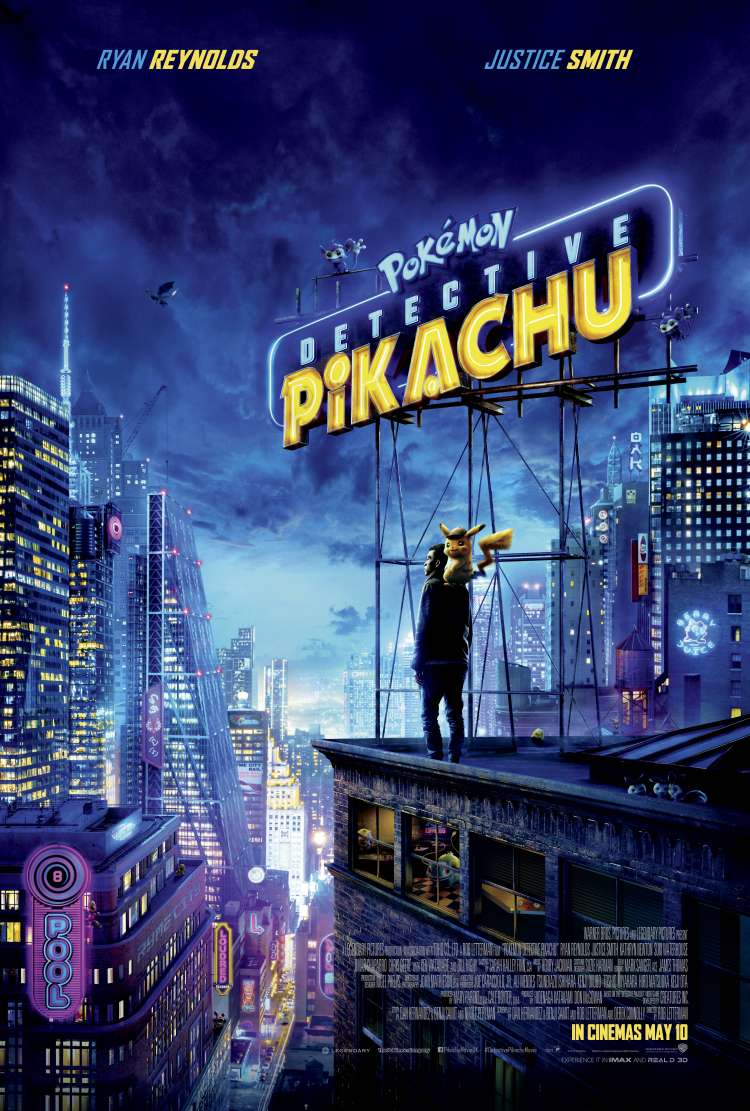 Pokemon: Detective Pikachu
The world of Pokemon comes to life!
CLICK TO FIND OUT MORE
PG