Trailer
Pitch Perfect 3 Trailer
---
The Barden Bellas are back. Watch the brand new Pitch Perfect 3 trailer now!
Article Published on 25.06.2017
Anna Kendrick, Rebel Wilson, Hailee Steinfeld, Brittany Snow, Anna Camp, Elizabeth Banks, and the rest of your favourite pitches are back and joined by new faces including John Lithgow and Ruby Rose for the next chapter in the beloved acapella franchise.
The hotly-anticipated trailer finds the Barden Bellas broken up after graduating and discovering that the real world doesn't have as many job opportunites as they had hoped. But when they get the chance to reunite for an overseas tour, the group of musical nerds come together to make music, and questionable decisions, one last time.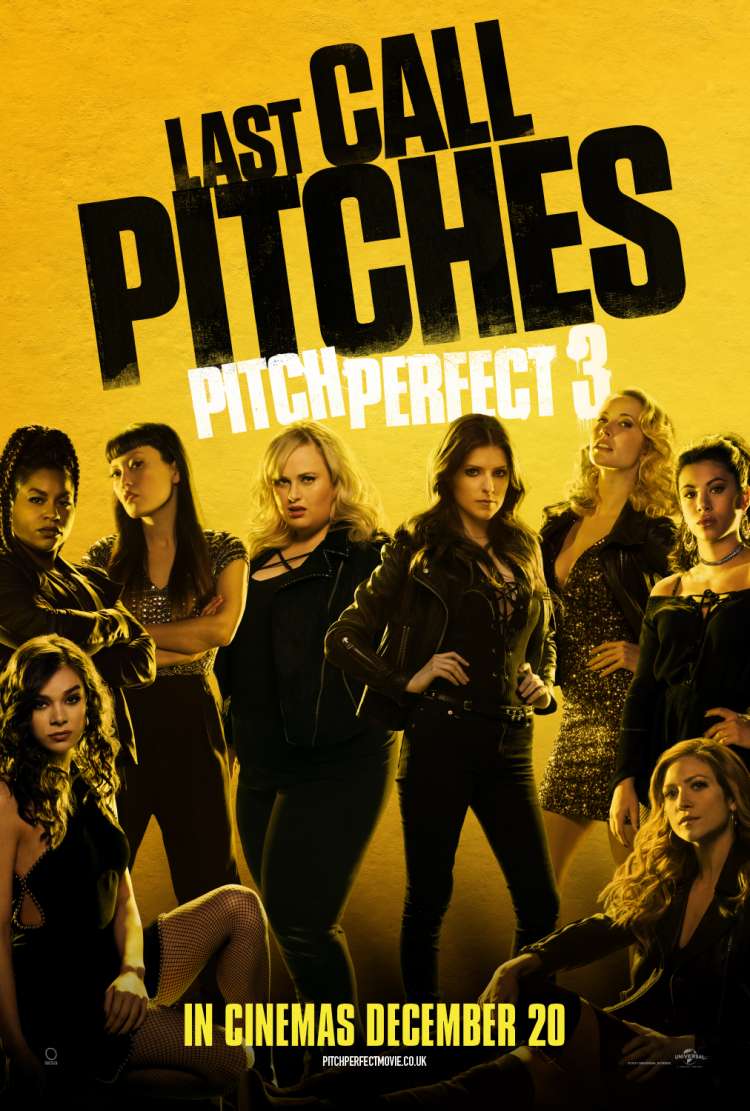 Pitch Perfect 3
Last Call Pitches.
CLICK TO FIND OUT MORE
12A