Feature
Every Con Has It's Pros
---
8 con artists. 1 major prize. The stage is set for a group of women to make serious waves in a feisty female spin-off of the 2001 cult classic.
Article Published on 04.06.2018
Debbie Ocean promises her parole board she only wants "the simple life" if she's released from prison.
But she's an Ocean and just like with her estranged brother Danny (George Clooney from the previous films), this could not be further from the truth. Instead, she's plotting an audacious multi-million-dollar robbery at New York's annual Met Gala. And to pull it off, she's going to need a little help from some friends.
Cue the entrance of a wildly diverse female ensemble. Sandra Bullock, Cate Blanchett, Helena Bonham Carter, Sarah Paulson, Awkwafina, Mindy Kaling, Rihanna, and Anne Hathaway grace this crime thriller as a team of expert thieves bound by a simple desire to improve their life circumstances.
Expect a large supply of witty banter and a healthy dose of competition among the strong female players as they aim to pull off the crime of the century in style. Add to this an intriguing list of rumoured celebrity cameos - Kim Kardashian, Zayn Malik, and Matt Damon - as well as James Corden as a suspicious insurance investigator, and it will be fascinating to see who steals this particular show.
Turning The Tide On Hollywood
Hollywood Ocean's 8 follows in the footsteps of Ghostbusters as the latest gender-flipped franchise entry. Here's a few more swaps rumoured to be in the pipeline:
Lord Of The Flies
William Golding's literary masterpiece has already had two depictions on the big screen, but excitement grows for a dystopian island adventure featuring an all-female group of survivors.
Splash
The 1984 original involved a young man who fell in love with a mysterious woman who was secretly a mermaid. If reports are correct, flip this on its head (or tail) and instead, you get Channing Tatum as a merman.
James Bond
Much has been said about the future 007 being female. Flipping this iconic British character would be the ultimate departure and certainly split the opinion of moviegoers across the nation.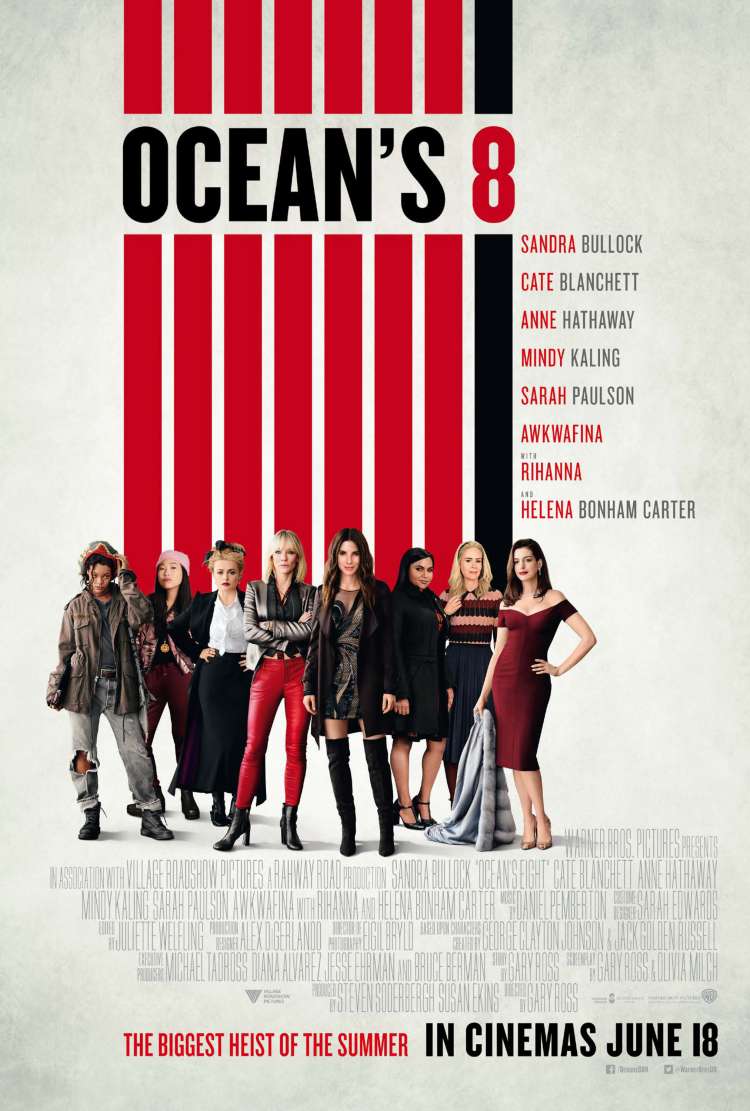 Ocean's 8
Every con has its pros
CLICK TO FIND OUT MORE
12A