Feature
It's A Town-Eat-Town World
---
Enter a far-future age where giant moving cities roam the earth in Mortal Engines, a unique fantasy adventure from the filmmakers of The Lord Of The Rings and The Hobbit.
Article Published on 03.12.2018
After the "Sixty Minute War" plunged Earth into chaos, humans were forced into a new way of life, developing technology to enable cities to move across the globe in search of smaller town prey to consume. Cue Municipal Darwinism, survival of the strongest and fastest cities, the chilling backdrop of the 2001 novel Mortal Engines by Philip Reeve. A film adaptation has long been in the pipeline with Peter Jackson – not one to shirk an epic fantasy – as producer.
The story follows lowly London apprentice Tom Natsworthy (Robert Sheehan) and the mysterious scar-faced Hester Shaw (Hera Hilmar), who are thrown together by fate when expelled from the speeding city of London by explorer "hero" Thaddeus Valentine (Hugo Weaving). Cast into the wilderness, they're hell-bent on revenge but the stakes are high when they find cyborg bounty hunter Shrike (Stephen Lang) on their trail. They must avoid Shrike and find a way to disrupt London's power-hungry plan to use a secret weapon that threatens untold destruction.
In a world where the heroes and even the cities are far from immortal, it's all about survival – and what Tom and Hester must do to achieve it.
The New Moving Map Of The World
Mortal Engines marks the directorial debut of Christian Rivers, an Oscar-winning visual effects artist for Peter Jackson's King Kong. Rivers has the daunting task of bringing to life a dystopian setting constantly on the move. Some landmarks of the new world map include:
The City Of London
A predator built from ruins, the great moving traction city features levels based on the class system and is topped by a reconstructed St Paul's Cathedral.
Airhaven
After the Sixty Minute War, it was inevitable that some would turn to the sky for safety. Airhaven's a lively airship hub, delicately hidden amongst the clouds.
Shan Guo
(opposers of Municipal Darwinism). Situated in what was China and Central Asia and protected by mountains – until now.tractionistsThe spiritual sanctuary of the Anti-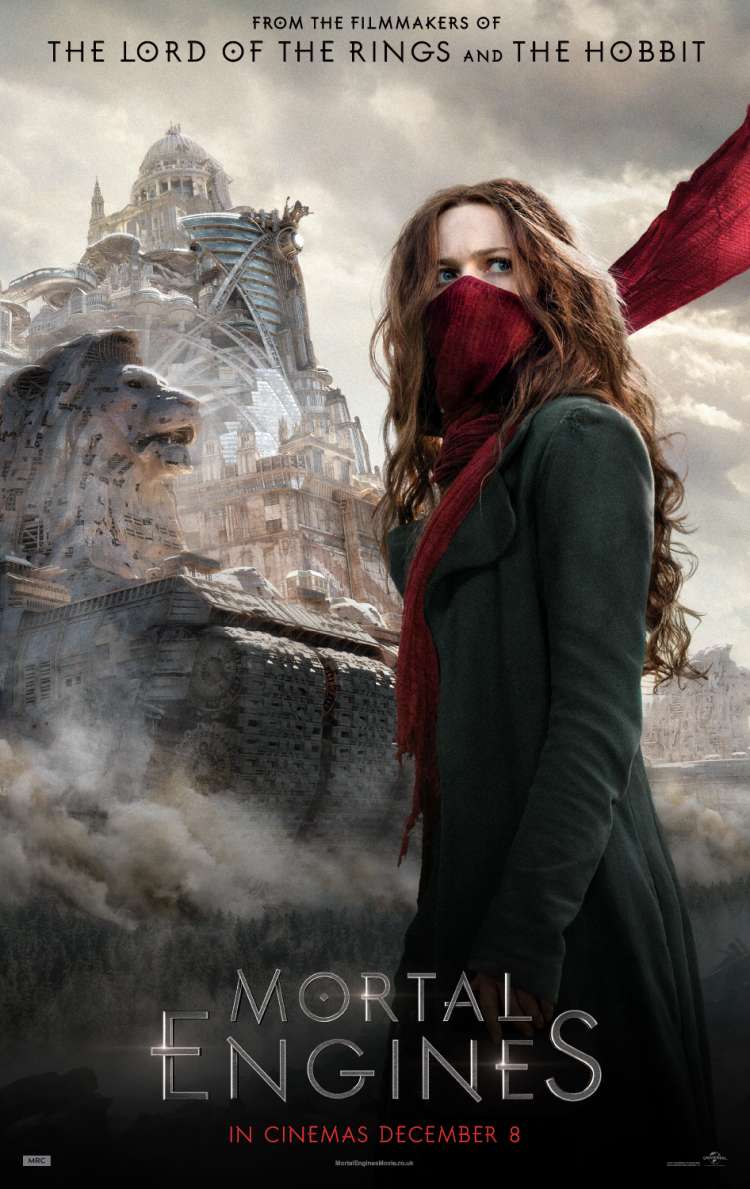 Mortal Engines
Some Scars Never Heal
CLICK TO FIND OUT MORE
12A