Trailer
Monster Family Poster And Trailer
---
The Wishbones' bad day goes from bad to worse to curse in the poster and trailer for Monster Family
Article Published on 15.01.2018
Frustrated, under pressure, and forever at each other's throats, the Wishbone's are an entirely typical family, but they're far from ordinary. They aren't posing for a monstrous Halloween photo in the debut poster, as the tagline suggests and the new trailer reveals, an evil witch has cursed the once human family and forced them to live as iconic movie monsters.
Featuring an all-star voice cast, the animated family comedy follows vampire-mum Emma (Emily Watson), Frankenstein's monster-dad Frank (Nick Frost), and their two kids werewolf Fay (Jessica Brown Findlay) and mummy Max (Ethan Rouse), as they set out to reverse the curse. But when Dracula (Jason Isaacs) and his mischievous bats kidnap Emma, the monster family must embrace their new selves and come together to get her back.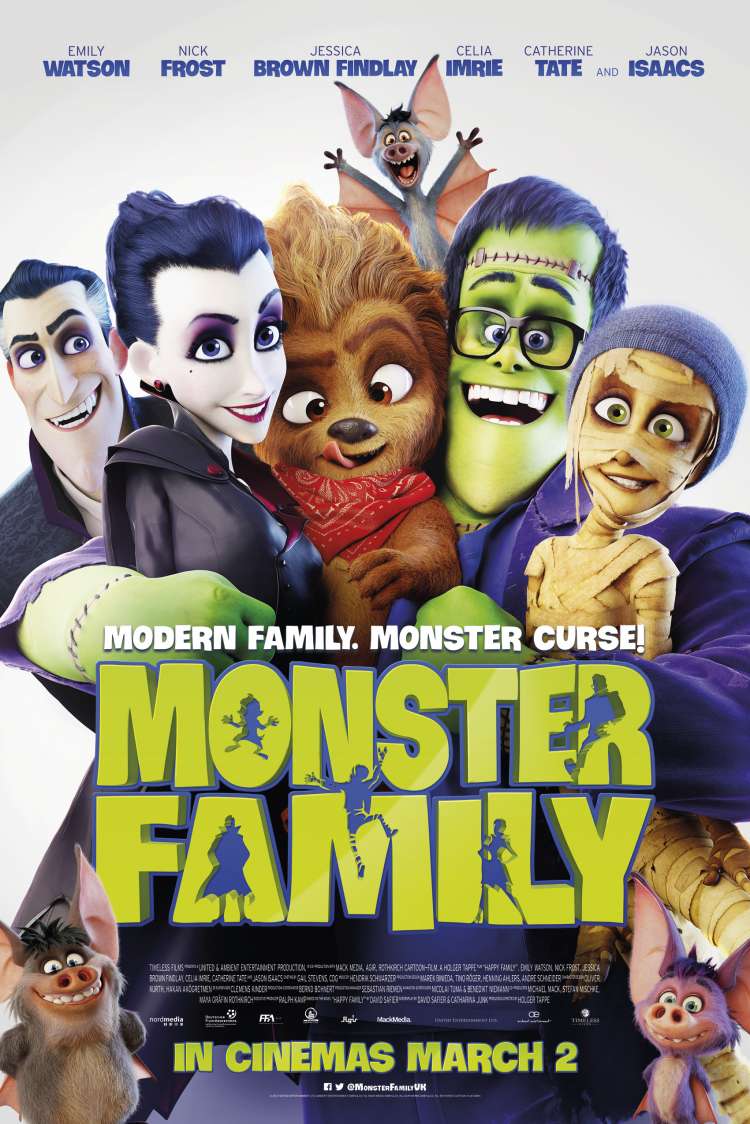 Monster Family
Modern Family. Monster Curse!
CLICK TO FIND OUT MORE
PG