Trailer
Missing Link Trailer
---
A monster hunter, an adventurer, and a Sasquatch called Susan. Meet the stars of Laika's latest!
Article Published on 18.02.2019
The stop-motion studio behind Coraline, ParaNorman, and Kubo And The Two Strings returns with their fifth feature film, one that promises to be their biggest yet. Opening in another beautiful, carefully constructed world full of colourful characters, the main trailer introduces Hugh Jackman's monster investigator Sir Lionel Frost as he sets out to find his latest legendary creature. Not only known as Mr Link but also Susan, the Bigfoot-esque monster he meets is far from what he expected. Voiced by The Hangover's Zach Galifianakis, Mr Link is a gentle giant, lonely, and desperate to find his family. Joining forces with Zoe Saldana's intrepid adventurer Adelina Fortnight, the unlikely trio set off across the world to track down Mr Link's long-lost relatives.
In addition to all-new footage, the latest trailer reveals an incredible support cast as Hugh Jackman, Zach Galifianakis, and Zoe Saldana are joined by Emma Thompson, Stephen Fry, David Walliams, Matt Lucas, Timothy Olyphant, and Amrita Acharia.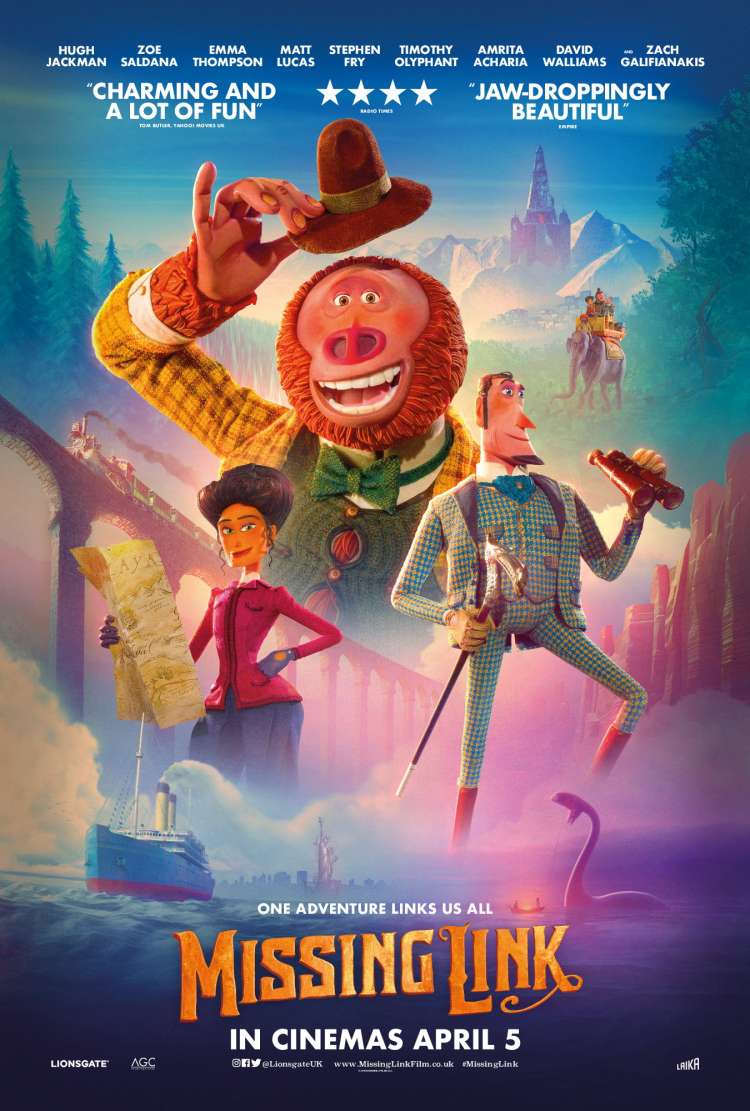 Missing Link
One Adventure Links Us All
CLICK TO FIND OUT MORE
PG