Trailer
Men Trailer
---
Jessie Buckley is haunted by the many faces of Rory Kinnear in the trailer for Alex Garland's Men.
Article Published on 24.03.2022
An ominous teaser first introduced the mysterious new project from the mind behind Ex Machina and Annihilation with Jessie Buckley starring in the lead role as a young woman seeking an escape from recent trauma only to be pursued by a mysterious stranger. Now, the new full trailer for the film brings nightmarish new insights and reveals that she's being stalked by a shapeshifting presence that takes many different forms, but all with the same face. Rory Kinnear, the actor best known for television roles in Penny Dreadful and Years And Years and onscreen in No Time To Die and the other Daniel Craig-led Bond films, co-stars in a multi-faceted role as the various iterations of this figure. With plenty of creepy horror elements, a ghoulish atmosphere, and another Alex Garland concept, prepare for a rich and thematic exploration of grief that's as intense as it is thought-provoking when Men comes to cinemas June 1.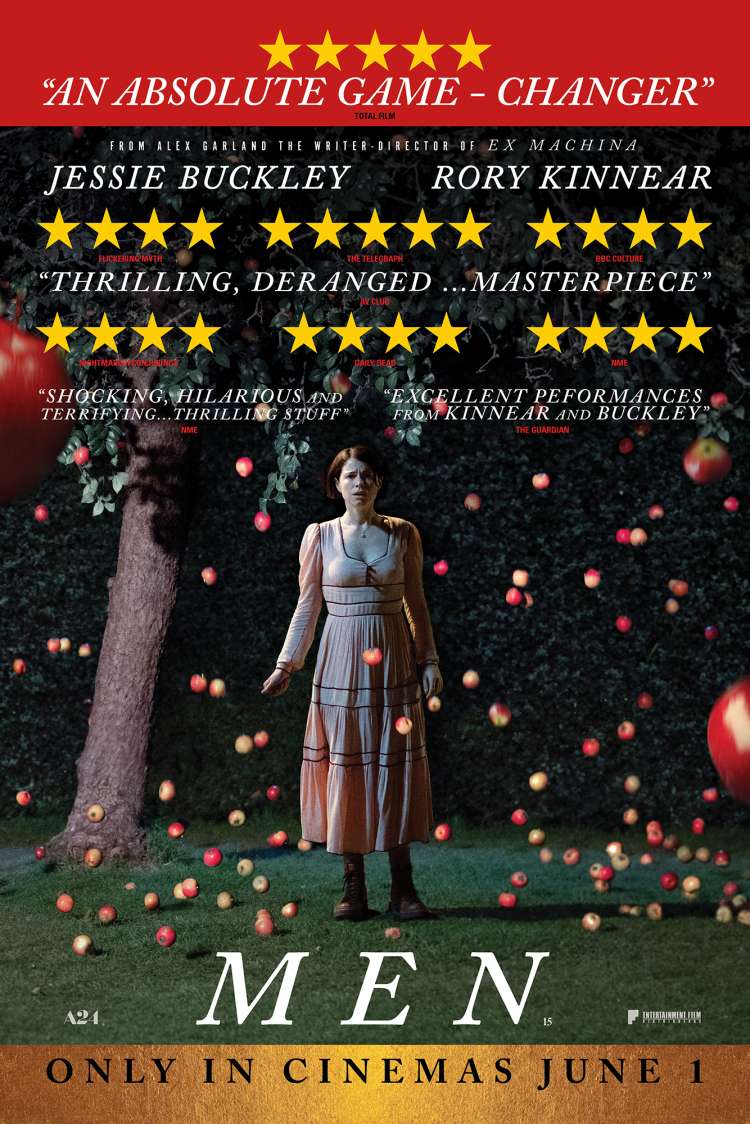 Men
What haunts you will find you
CLICK TO FIND OUT MORE
15