Feature
Back In Black
---
Chris Hemsworth and Tessa Thompson reunite as agents in the British branch of MIB, all geared up and ready to face a series of global alien attacks.
Article Published on 05.06.2019
The good guys dress in black – remember that. Will Smith's Agent J and Tommy Lee Jones's Agent K aren't returning for this latest sci-fi comedy endeavour, but the focus is shifting. New agents played by Chris Hemsworth and Tessa Thompson suit up as the latest recruits of MIB, sworn to defend the galaxy from alien scum.
Barry Sonnenfeld, director of the last three films, shifts to the role of executive producer, while Straight Outta Compton's F. Gary Gray takes his seat in the director chair. With plenty of blockbuster success under his belt with Fast & Furious 8, you better buckle up for a fun, action-packed, and attitude-filled ride that takes us around the world to locations such as New York, Italy, Morocco, and of course, London.
Marvel fans will be glad to see Hemsworth and Thompson reunite onscreen, following the flexing of their comedic skills in Thor: Ragnarok, and a familiar face returns in the form of Emma Thompson's formidable Agent O. As the agents rush to defend the innocent from aliens, it becomes clear that they must look within their ranks as a mole may be hidden within.
Aliens: Most Wanted
In Men In Black, it's said that around 1,500 aliens inhabit the world around us at any one time, and we're none the wiser. Here are some of the aliens that have been on the MIB most wanted list.
Serleena Xath
Evil in the form of a lingerie model, capable of shapeshifting and will kill without care with her slimy tentacles.
Edgar the Bug
Will be either a giant cockroach or a human farmer with his skin hanging off the bone, known for his hatred of bug extermination and love of sugar water.
Boris AKA The Animal
Intergalactic criminal and owner of a strange alien pet called Weasel. Will kill for no reason at all; do not get in his way.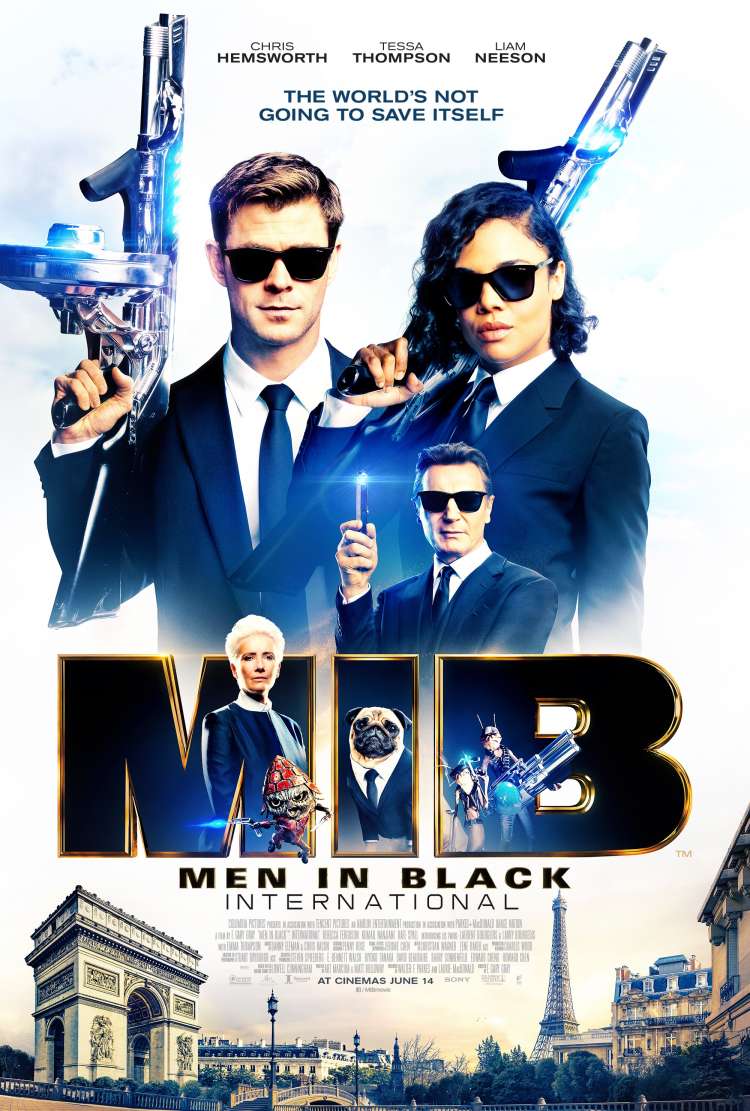 Men In Black: International
The Universe Is Expanding
CLICK TO FIND OUT MORE
12A