Trailer
Meg 2: The Trench Trailer
---
The first look at the monster movie sequel brings Jason Statham back for a second helping of fish-fighting action where he faces more than one Meg.
Article Published on 09.05.2023
First, the trailer takes us back sixty-five million years in the past to establish just where the megalodon sits in the food chain, with a jaw-dropping sequence that sees the gigantic mega shark take down a T-Rex. Cutting to present day, the trailer reunites us with Jason Statham's Jonas Taylor, a professional deep-sea diver who's already fought one prehistoric predator that emerged from the Marianas Trench and lived to tell the tale. When alerted to new seismic activity from the deepest part of the ocean, he dives down to explore and soon finds himself potential prey to no only the biggest megalodon anyone's ever seen, but a whole shiver of mega sharks hunting together and other deadly species emerging from under the sea. But he won't be fighting alone as Sophia Cai, Page Kennedy, Sergio Peris-Mencheta, Skyler Samuels, and Cliff Curtis are back from the original film and international icon Wu Jing joins the cast for the sequel. Together, and with the aid of mech suits that grant them super-human, shark-smashing strength, they're forced into an epic battle for survival to in another larger-than-life thrill ride that takes the action to all new heights and even greater depths. Meg 2: The Trench is sure to make an almighty splash in cinemas August 4.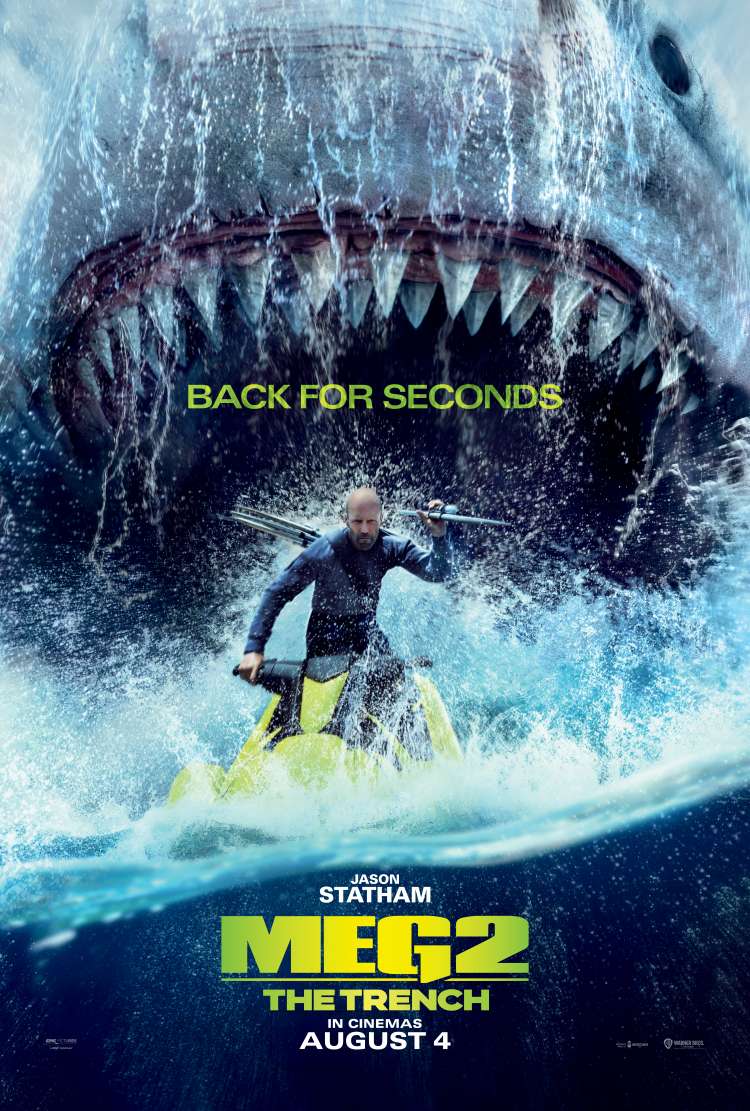 Meg 2: The Trench
Back for seconds
CLICK TO FIND OUT MORE
12A