Feature
Cousins At War
---
As Mary Queen Of Scots challenges her distance cousin Elizabeth I for the English throne, she finds herself in a turbulent conflict in this historic tale of love and tragedy.
Article Published on 04.01.2019
Following their Academy Award nominations for Best Actress in 2018 for Lady Bird and I, Tonya respectively, Saoirse Ronan and Margot Robbie are set to compete once again. This time it's through the retelling of the rivalry that grew between Mary Stuart and Elizabeth I in claiming the right to the throne. Get ready to witness their stormy relationship amidst the negativity their male courts held towards having a female monarch.
The film follows Mary as she returns to Scotland at age eighteen following the death of her first husband, Francis II of France. The story, based on the 2003 biography by John Guy, features other well-known faces including David Tennant as famed Reformation leader John Knox, a bitter enemy of Mary who infamously branded her an adulteress as well as a wicked woman.
Director Josie Rourke makes her first step into the realms of filmmaking after fifteen years directing theatre productions in what is set to be a glorious showcase of stunning costume design paired with beautiful scenery and topped with emotive, powerhouse performances from Ronan and Robbie.
A Queen Of Many Faces
This isn't the first time Elizabeth Tudor has graced the silver screen. Other films to have portrayed the Virgin Queen include:
Shakespeare In Love (1998)
Dame Judi Dench famously starred as Queen Elizabeth I in this Oscar-winning film, even winning herself Best Supporting Actress despite being on screen for only eight minutes.
Elizabeth: The Golden Age (2007)
This is Cate Blanchett's second time playing the Queen in the historical epic that follows Elizabeth's attempts to deal with challenges from both abroad and closer to home.
The Virigin Queen (1955)
Bette Davis' interpretation of Good Queen Bess detailed her relationship with Sir Walter Raleigh and is also the second time she played the role on film.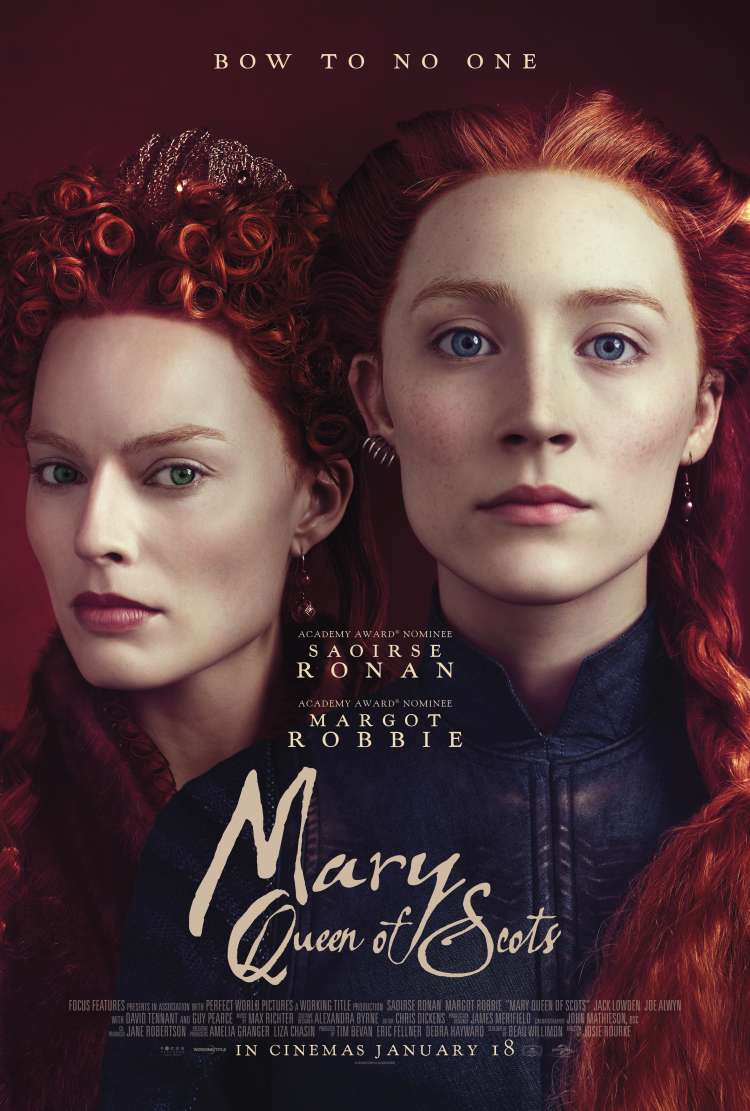 Mary Queen Of Scots
Two Queens. One Future.
CLICK TO FIND OUT MORE
15