Trailer
Marry Me Trailer
---
Save the date, J.Lo and Owen Wilson are getting wed in the first trailer for their new rom-com.
Article Published on 18.11.2021
Featuring a sampling of new songs from Jennifer Lopez and Maluma, the first trailer for Marry Me arrives to brighten your day and invite you to the unlikeliest wedding imaginable. The starry trailer introduces Jennifer Lopez' Kat Valdez, a pop superstar and one half of the world's biggest celebrity power couple, just before she's due to marry her popstar partner, Bastian, live onstage as part of a global streaming event. But, moments before stepping into the spotlight to share their vows, Kat discovers that Bastian's having an affair with her assistant. Caught in a moment of heartbreak, Kat decides to marry a stranger in the crowd instead, who's none other than Owen Wilson's Charlie Gilbert, an unlucky-in-love single father who's been dragged to the concert by his best friend and daughter. Now wed, the unlikely newlyweds must navigate their most unusual married life as their two very different worlds collide. Fantastically far-fetched and full of heartstring-tugging sentiment, this star-studded romantic comedy is sure to make you feel good when it comes to cinemas on Valentine's Day.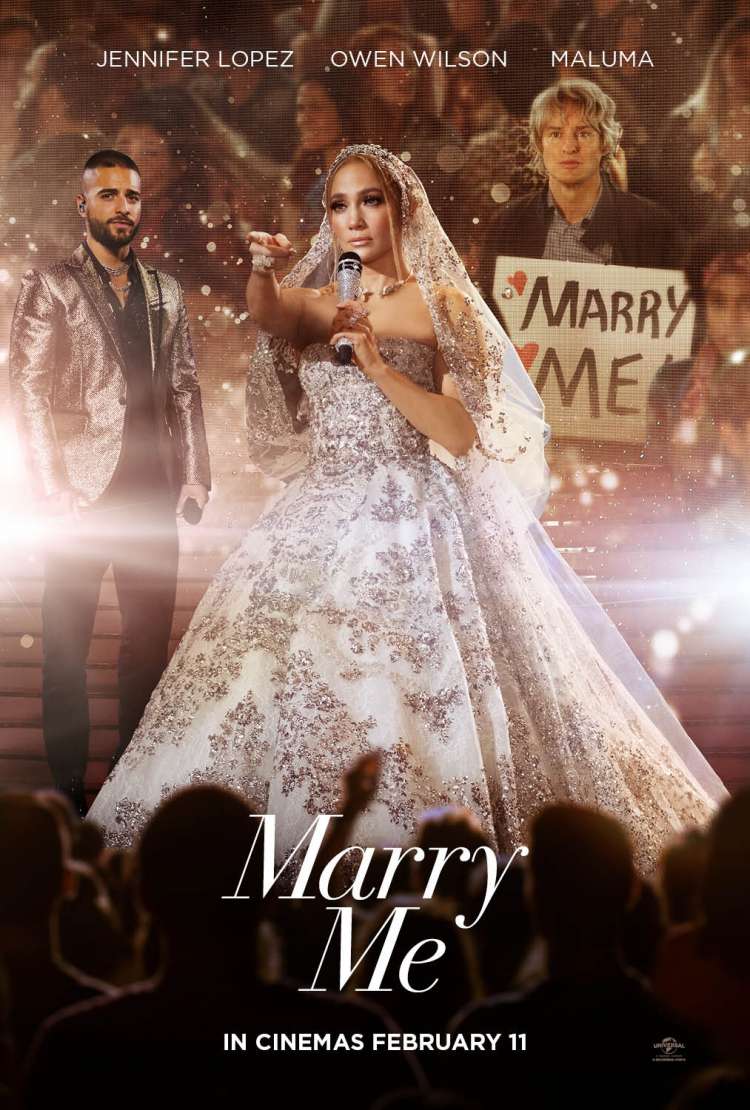 Marry Me
Save The Date
CLICK TO FIND OUT MORE
12A