Feature
Bossing It
---
Two best friends in the beauty biz go up against an enigmatic entrepreneur hell-bent on a hostile takeover. This isn't going to be pretty.
Article Published on 06.02.2020
Words Robb Sheppard
Mia and Mel are loving life, living the dream, and running a cosmetics company together. The only problem is, they're much better at beauty than they are at business and as a result, they're broke. Step up, the insanely successful makeup mogul Claire Luna who is eager to share her experience and money. Maybe a little bit too eager.
Luna's oh-so-helpful advice of behaving like a boss leads to some totally awkward public firings, deaf-defying planking straight out of 2010, and chest-bumping Stifler's mom (aka Jennifer Coolidge). But when the beauty icon shows her true colours and starts stealing their ideas, enough is enough, and the pair decide to turn that advice back on their supposed mentor.
Although Like A Boss is all about the beauty, it'll definitely add to your laughter lines. Byrne's comedy career has seen her getting down with the kids in Bad Neighbours and making The Hangover look like a quiet night in with Bridesmaids, while Haddish shot to stardom in the rip-roaringly raucous Girls Trip. Accent that with a comedic turn from Salma Hayek with a wig as big as her chest and some gold stilettos and you're in for a treat. Sit yourself down for a real escape from the boring ol' nine-to-five.
Beautifully Bad Bosses
Jennifer Aniston as Dr Julia Harris
Gleefully playing against type, 2011's Horrible Bosses saw Aniston prove she's much more than "Rachel from Friends" and have heaps of fun as the man-eating dishy dental surgeon who doesn't know the meaning of the word appropriate. We'd advise against having a go on the gas.
Meryl Streep as Miranda Priestly
Perhaps the best worst boss in cinema, Streep's character in The Devil Wears Prada has absolutely nothing to do with Vogue's editor-in-chief Anna Wintour. Her strengths include dishing out demeaning diatribes which later turn out to be valuable life lessons.
Carrie Fisher as Leia Organa
Whether as a Princess or a General, Star Wars' Leia spends her time labelling arrogant flyboys as "scruffy-looking nerfherders" and ordering them to get their heads out of their cockpits. Her tough love does inspire rebellions though, so she's doing something right.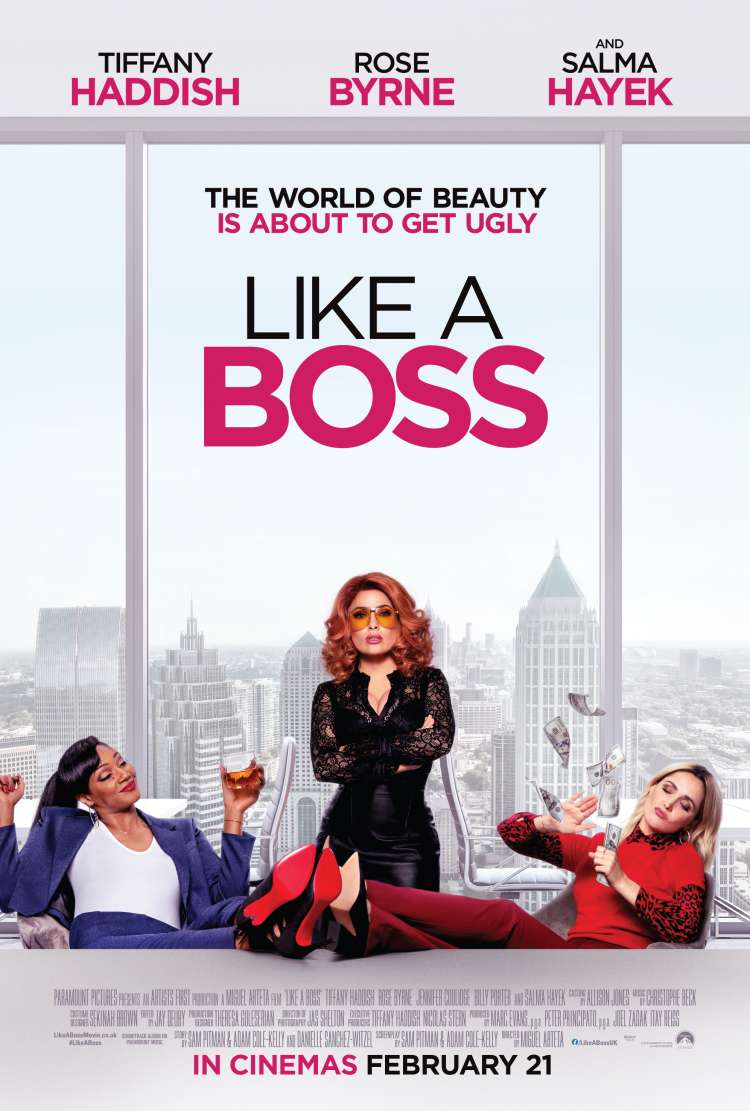 Like A Boss
The world of beauty is about to get ugly
CLICK TO FIND OUT MORE
15