Trailer
Jurassic World Dominion New Trailer
---
Heroes from Jurassic Park and Jurassic World are sent on a race against time to reunite a family in the thrilling new trailer for the final film in the Jurassic era.
Article Published on 28.04.2022
Expanding on the excitement and epicness of the ferocious first look at the film, the brand-new trailer brings more detail on Jurassic World Dominion's plot, a better look at the cast, and a whole lot of dino-action. The trailer opens with the shocking revelation that life has once again defied all logic and found a way as beloved raptor Blue, now living in secret with Chris Pratt's Owen and Bryce Dallas Howard's Claire, has become a mother. When her baby is captured, Owen promises to get her back. This sets the stage for a globe-trotting adventure that will see the Jurassic World heroes face dangers greater than anything they experienced on Isla Nublar or in Fallen Kingdom, but also unite them with legendary characters. There's thrilling new footage from a world where dinosaurs have returned to the top of the food chain and introduces terrifying new dinosaurs – a feathered dinosaur that can swim underwater, a giant flying dinosaur that can tear a plane from the sky, and a new dinosaur that's described as the biggest carnivore the planet has ever seen. With dinosaurs dominating land, sea, and air, it's clear Owen and Claire will need some help if they're to reunite their unorthodox family. Sam Neill's Dr Alan Grant, Laura Dern's Dr Ellie Sattler, and Jeff Goldblum's Dr Ian Malcom are brought back into the action and there's nobody better to ensure this mission is successful. The new trailer is intense and action-packed, but also punctuated by a strong sense of humour as it also showcases the connections between the cast, both the rekindled chemistry between the returning Jurassic Park stars and the relationships they forge with a new generation. The epic conclusion to Jurassic era comes to cinemas June 10.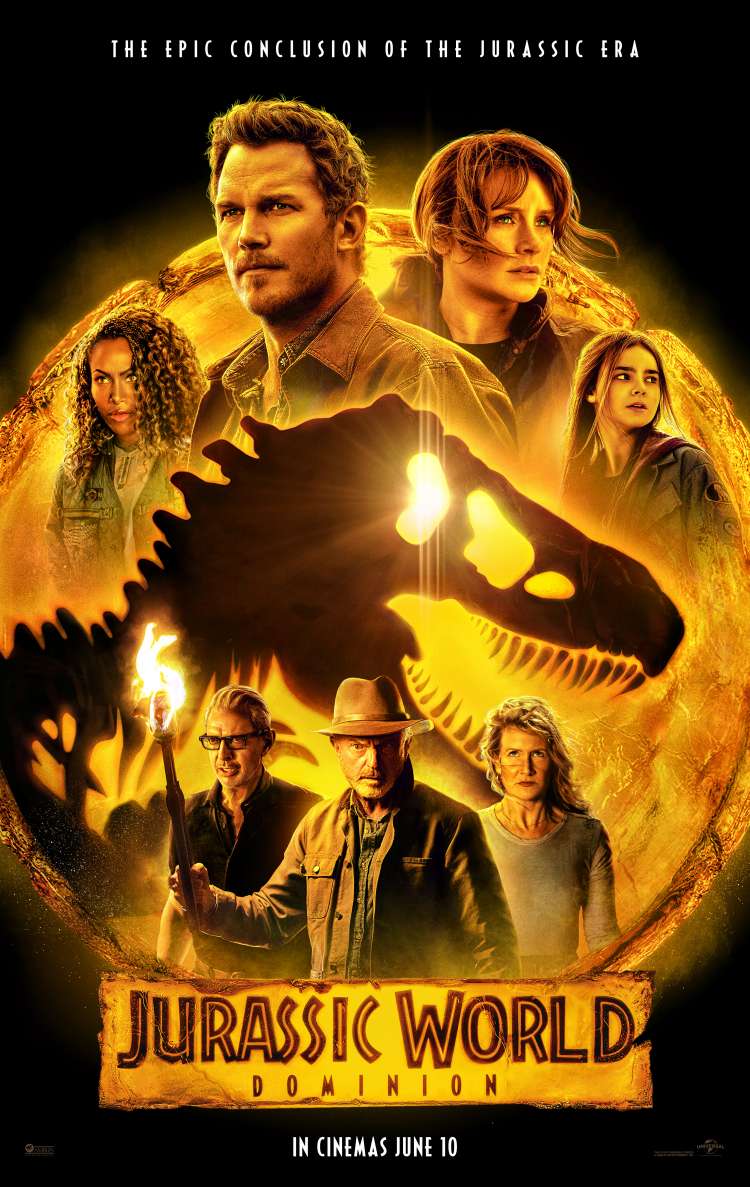 Jurassic World Dominion
The epic conclusion of the jurassic era
CLICK TO FIND OUT MORE
12A