Trailer
Insidious: The Last Key Poster And Trailer Debut
---
The debut poster and trailer for Insidious chapter 4 will unlock more nightmares
Article Published on 06.09.2017
Featuring a terrifying new key-fingered demon and more of the signature scares the franchise has perfected, the debut poster and trailer confirms the number-less title for Insidious chapter four and unlocks new levels of fear. Parapsychologist Elise Reiner and her ghostbusting sidekicks Specs and Turner are back for a horror sequel that much like its predecessor takes place before the events of the first movie. But Insidious: The Last Key is taking us further into the history of James Wan's horror universe to reveal Elise's troubled childhood and the paranormal events that shaped her life.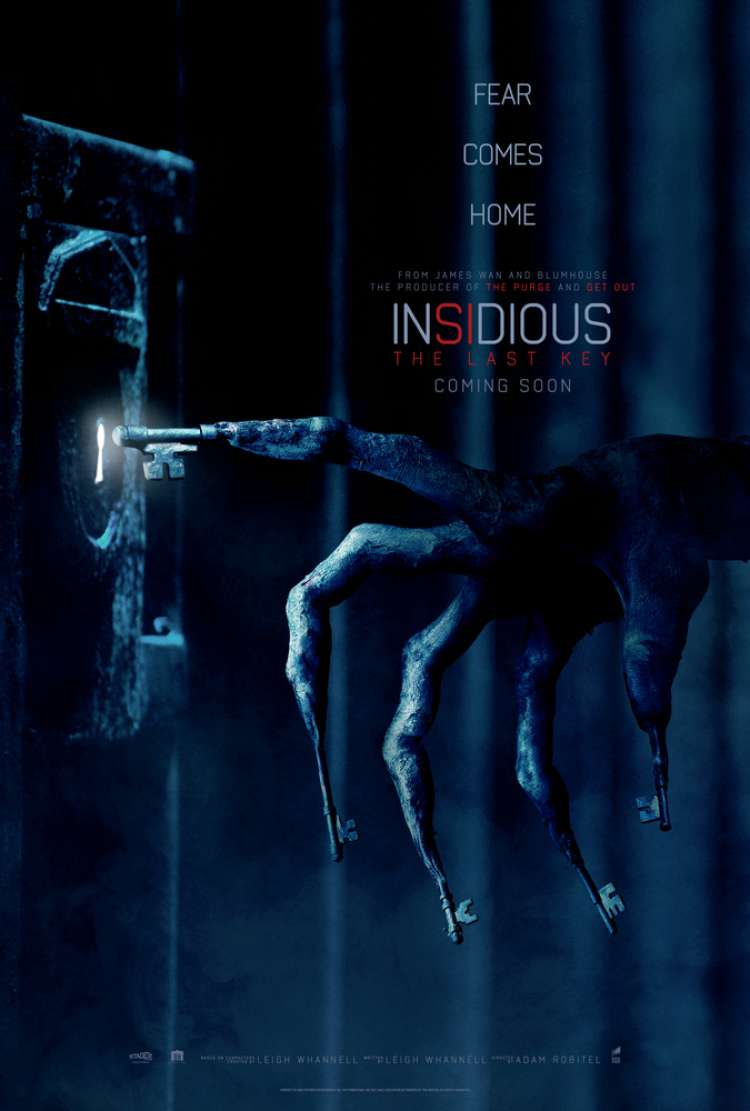 Insidious: The Last Key
Scream before it silences you.
CLICK TO FIND OUT MORE
15