Feature
Time To Super Suit Up
---
As Elastigirl fights crime on the streets of Metroville in a bid to improve the public reputation of superheroes, Bob is left to fight the daily family battle, just as a new incredible threat rises.
Article Published on 02.07.2018
This summer, little baby Jack-Jack is back, along with the rest of the super-powered Parr family for Pixar's latest animated adventure.
Following the successful and very public defeat of Syndrome and his robot Omnidroid in Metroville, a better light is beginning to shine onto the supers of the world. From this, Helen (Elastigirl) is asked to lead a campaign to restore the supers' status among the masses once and for all.
However, with Helen out saving the world, Bob (Mr Incredible) is forced to step up to keep things intact at home with his three kids: Violet, Dash, and Jack-Jack. As expected, this proves to be no easy task as it quickly becomes obvious that Jack-Jack's superpowers are beginning to surface, causing destructive chaos, not to mention many sleepless nights.
If this wasn't enough responsibility to juggle, a new villain is fresh on the scene causing trouble - the Screenslaver, who is using screens to control people for unknown and nefarious purposes.
It's safe to say fans of the first film who have eagerly waited fourteen years for the next chapter of the Parr family story won't be disappointed.
Brad Bird: Animation Superhero
As one of the original animators who developed The Simpsons in 1989, Incredibles 2 director Brad Bird is no stranger to animation. Here's a run-down of his animated film works.
The Iron Giant
Follows the story of a boy who discovers a giant robot that has fallen from space. The film was created by a combination of both traditional and computer animation.
Ratatouille
Set in Paris, France, a rat named Remy dreams of being a top chef. It was the second time Bird won the academy award for Best Animation.
The Incredibles
Bird's first Academy Award-winning film. He even voiced fan favourite Edna Mode, who returns in Incredibles 2.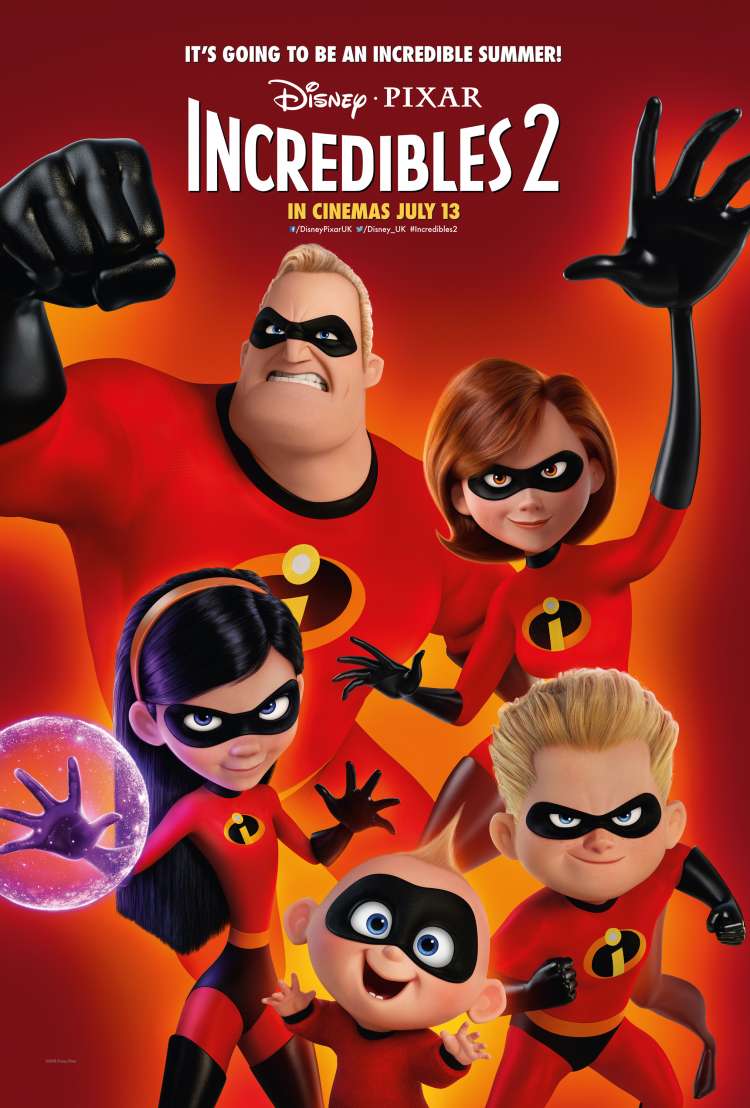 Incredibles 2
Back To Work
CLICK TO FIND OUT MORE
pg