Trailer
Hotel Transylvania 3 Poster And Trailer
---
The first look at Hotel Transylvania 3 sees Drac's dream summer holiday become a nautical nightmare.
Article Published on 20.11.2017
After five years and two films of monster mayhem, Drac has undoubtedly earned a break from providing everyone else with a perfect holiday at the Hotel Transylvania. But from the glum expression on the poster, you can tell he's not getting the holiday he needs. Everyone's favourite monster family are back and embarking on a luxury cruise that's suited to every monster...apart from Drac.
Adam Sandler, Andy Samberg, Selena Gomez, and co are checking back in for an all-new outing that sees them playing monster volleyball, soaking up the moonlight, and facing up against the ship's mysterious captain who harbours a dangerous secret that could destroy all of monsterkind.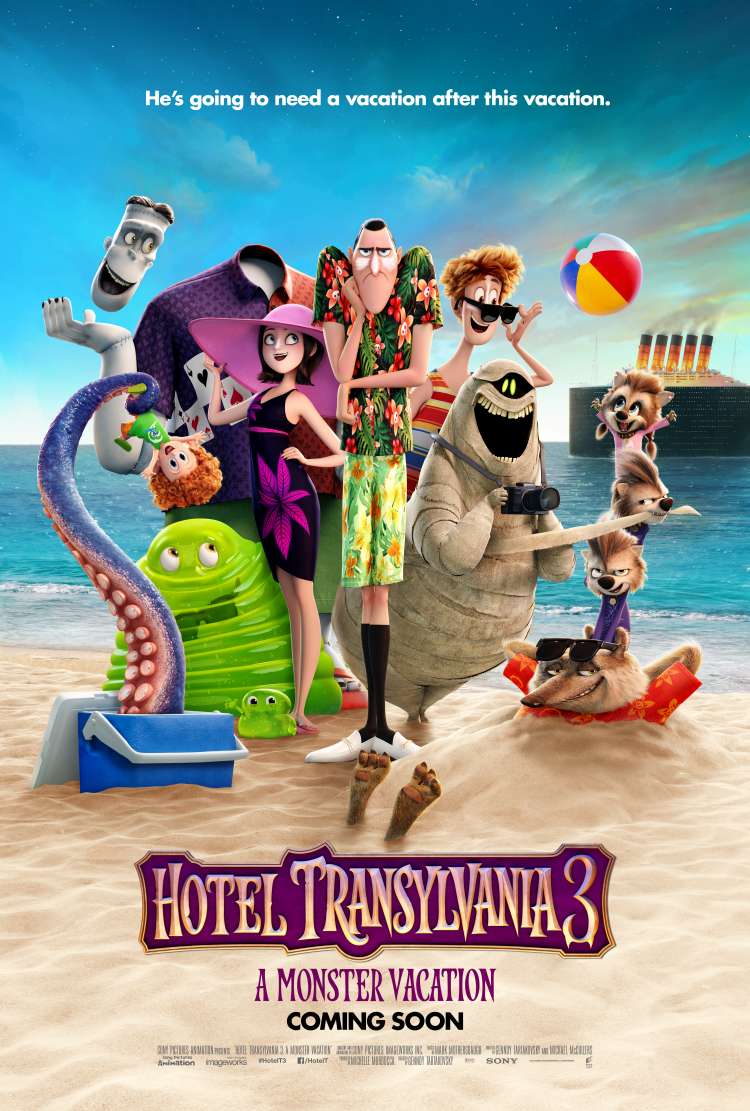 Hotel Transylvania 3: A Monster Vacation
He's Going To Need A Vacation After This Vacation
CLICK TO FIND OUT MORE
U