Trailer
Haunted Mansion Trailer
---
Disney throw open the doors to their new-look house of horrors in the creepy trailer for the new family horror inspired by their famous ride.
Article Published on 16.05.2023
The Eddie Murphy-led film from the early noughties is a fond childhood favourite for a generation of film lovers, now Disney's Haunted Mansion is getting a makeover in an all-new adaptation of their gleefully ghoulish attraction. Hoping to catch the spirit of their infamous ride, the creepy trailer for the film from Dear White People writer-director Justin Simien showcases some of the shocks, scares, and surprises it has in store when Rosario Dawson's Gabbie ignores all the obvious warnings signs and moves herself and her nine-year-old son into a decrepit house that's definitely haunted. As all manner of creepy goings on occur, she reaches out for help ridding her new home of its supernatural squatters. There's a better introduction to the who's who of Hollywood talent making up the motley crew of spiritual experts that answer her call. We see LaKeith Stanfield's failed paranormal investigator, Tiffany Haddish's psychic, Owen Wilson's priest, and Danny DeVito's crotchety historian all hilariously out of their depth in the face of real ghosts, demons, and other things that bump in the night. There's also a first look at Jamie Lee Curtis as Madame Leota and Jared Leto as the Hatbox Ghost. Get ready for a spooky experience when Disney open the doors to Haunted Mansion in cinemas August 11.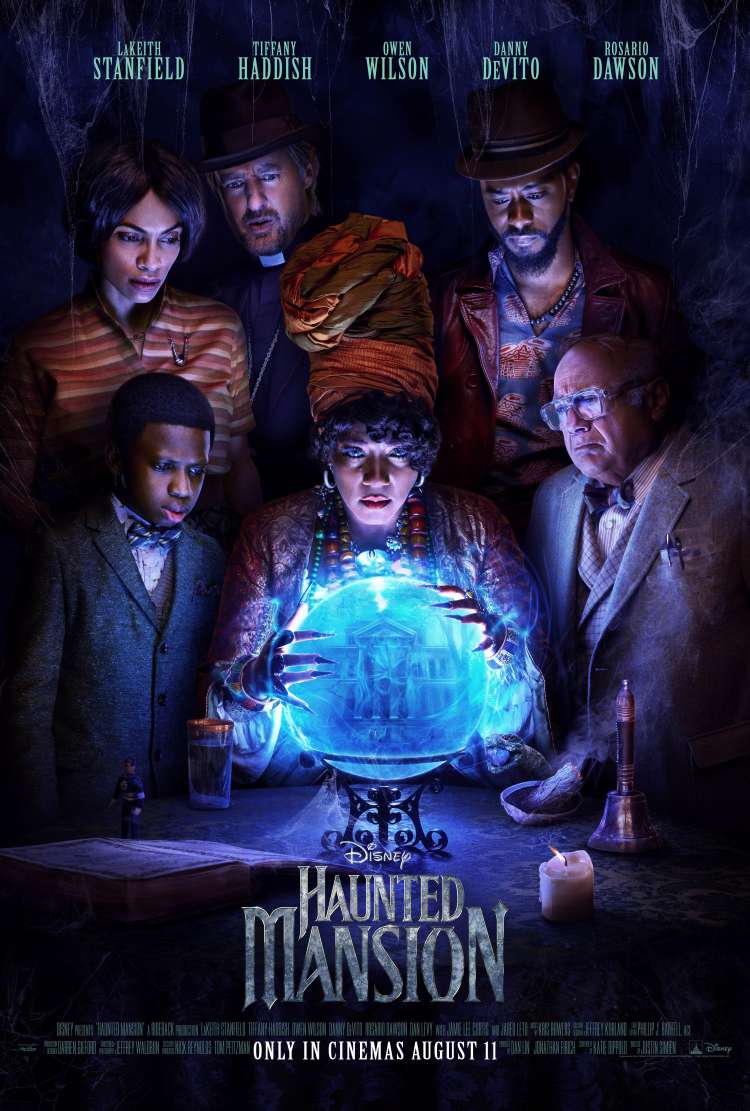 Haunted Mansion
Home is where the haunt is
CLICK TO FIND OUT MORE
12A