Feature
Girl Power
---
Three generations of women fight back against a common threat in a female-led action film that serves up a cocktail of kickassery.
Article Published on 16.08.2021
Words Aaron Potter
After playing a key role in the fight against Thanos in Avengers: Endgame, Karen Gillan lays down her blades and picks up a pair of pistols in this rambunctious actioner that's set to deliver shootouts and style in spades.
Gillan plays Sam, a young assassin who's drawn back into the business of killing by the ruthless crime syndicate that raised and trained her. Known only as The Firm, they instruct Sam to complete a mission. But when Sam ignores their orders and protects an eight-year-old girl they told her to kill, The Firm's army of assassins turn their sights on Sam.
Luckily, she'll have a little help in the form of Lena Headey, who stars as Sam's mum and former leader of the sisterhood of assassins, both of which makes for a dangerous combination that proves how strong familial bonds can be.
Mother and daughter fight side by side in a wholly original movie that sees breakout director Navot Papushado put his stamp on the action genre with a stylish and star-studded actioner that also includes Michelle Yeoh, Angela Bassett, and Carla Guigino. Who needs John Wick? These sisters are doing it for themselves!
Killer Women
Kill Bill
Singlehandedly responsible for some of the most iconic action scenes in all of Hollywood, both Kill Bill volumes are a tribute to Quentin Tarantino's fondness for martial arts cinema. Uma Thurman quite literally kills it as The Bride out for revenge.
Hanna
A young Saoirse Ronan gives a mesmerising performance in Joe Wright's tenacious action thriller, which focusses on a Finnish girl trained in the wilderness to kill be her father. Cate Blanchett's Marissa doesn't know what's coming to her.
Mad Max: Fury Road
So absorbing she's about to be the subject of her own prequel, Charlize Theron's Furiosa almost outshines Fury Road's lead actor in his own movie. Anya Taylor-Joy has big shoes to fill, therefore, when playing a younger version of the defected Imperator.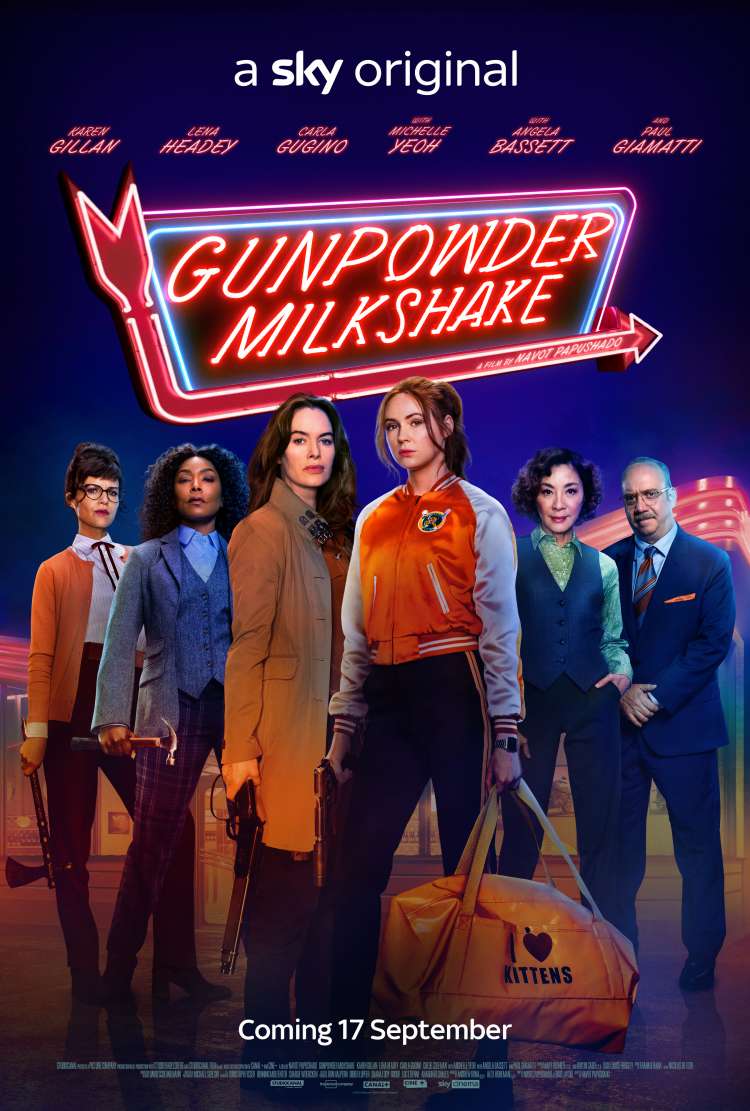 Gunpowder Milkshake
CLICK TO FIND OUT MORE
CLICK TO FIND OUT MORE
15